By Tatyana Hopkins
In the United States, more than 13 million units, or roughly 13 million pints, of blood are needed each year to treat conditions like cancer, traumatic injuries and chronic anemias, said Lucas Vining-Recklitis, the co-founder, CEO and lead researcher at Ichosia Biotechnology Inc.
"Although blood transfusions have evolved over the years into a life-saving clinical practice, the blood supply chain itself has seen virtually no innovation over the past few decades," said Mr.  Vining-Recklitis, a sophomore studying cellular and molecular biology at the George Washington University.
Currently, all transfusions performed in the United States rely on blood from human donors, collected mainly from nonprofit organizations.
Launched a year ago by Mr. Vining-Recklitis and undergraduate students Anna Grim, Ahmad Aljaberi and David Hyon, Ichosia is developing a scalable method of mass producing an enhanced red blood cell product that they call Erythrosyn.
The product will be synthesized through proprietary genetic engineering techniques that transform a stem cell into a fully-functioning red blood cell under controlled laboratory conditions.
The company won cash prizes totaling $40,000 at the 12th annual GW New Venture Competition finals, which were hosted virtually and streamed Thursday night on Facebook live.
Finalists' pitches were posted online days ahead of the awards ceremony.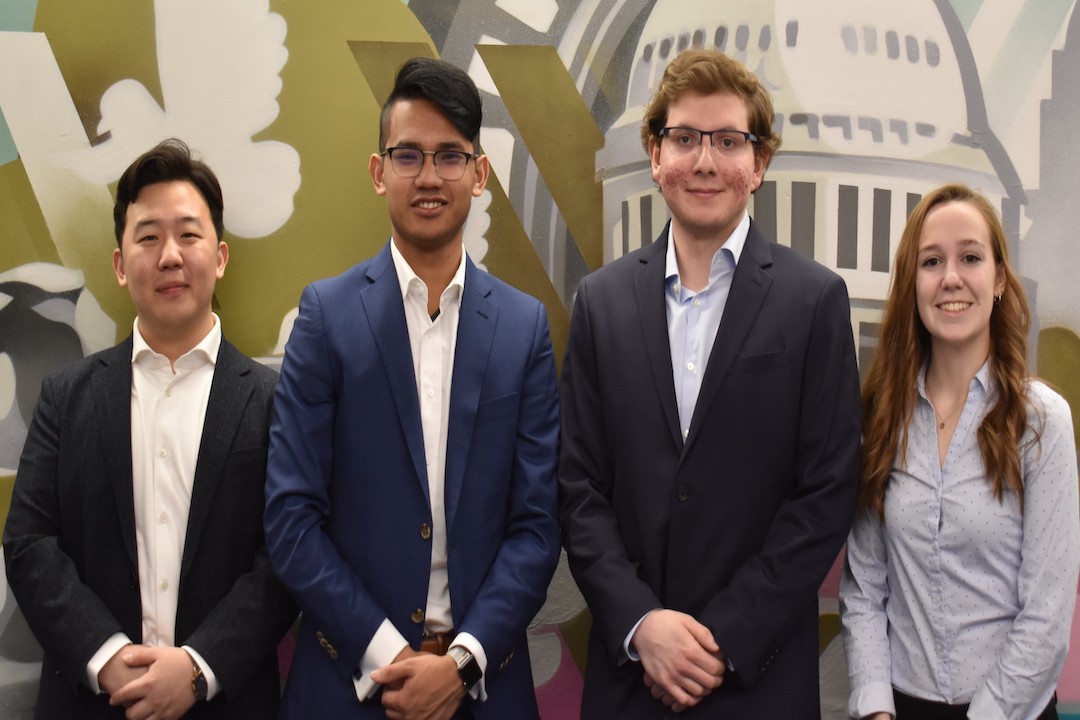 Organized by the Office of Innovation and Entrepreneurship, the annual competition provides students with real-world experiences in entrepreneurship and gives them the opportunity to work with mentors to craft a business model for a new business idea and compete for cash and non-cash prizes that can be used to jumpstart their ventures.
Winners were selected from three tracks: social, tech and new ventures.
Each of the first-place winners in each track was awarded $20,000 to fund their ventures. The competition also offered more than a dozen specialty-category cash prizes ranging from $5,000 to $10,000, plus a $10,000 Viewers Choice Award and in-kind prizes.
Ichosia was the first-place winner for the competition's tech venture track.
"The idea is that we can grow red blood cells in the laboratory, on demand, and then in doing so reduce our reliance on donor blood and all of those donor blood-related problems [such as] red blood scarcity, the need for disease testing [of donated blood] and the need for cross matching," Mr. Vining-Recklitis said. "We planned our application more than a year ago for participating in this competition. My team is super excited."
The 2020 New Venture Competition started in February with 206 teams, which were narrowed to 12 finalists. This year, teams competed for a portion of $215,000 in unrestricted cash prizes as well as over $300,000 in in-kind prizes.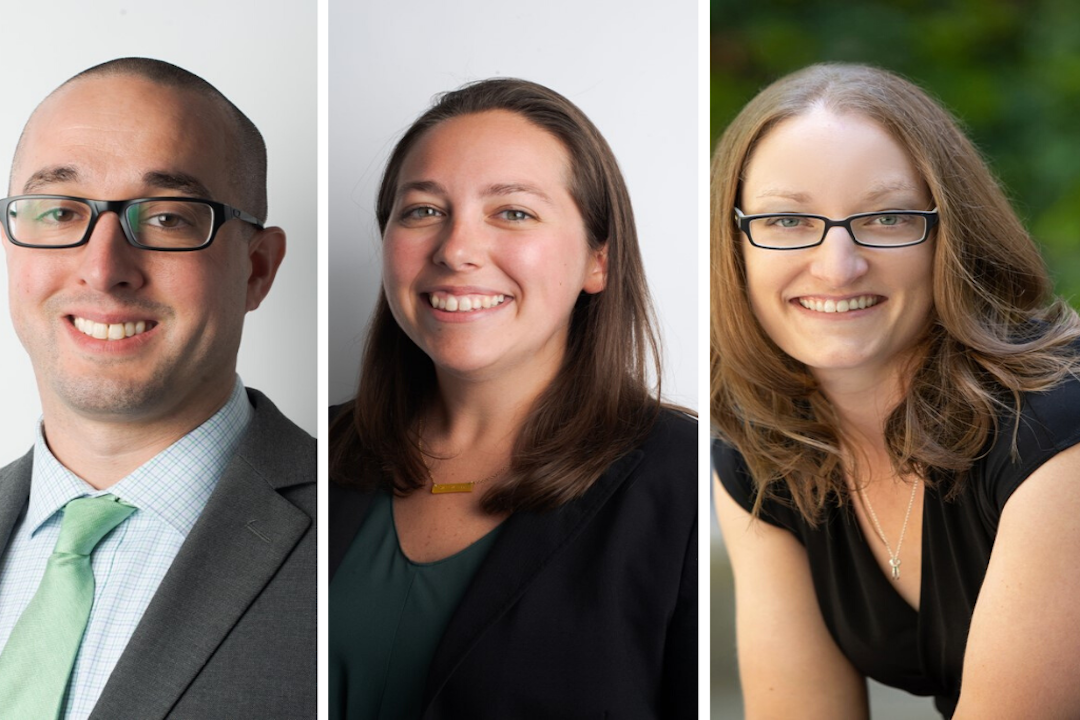 The event host, Scott Stein, associate director of student entrepreneurship programs, said this year's competition was the largest to date in terms of the number of participants and noted that the competition was the eighth largest collegiate competition of its kind in terms of prizes.
Jim Chung, GW's associate vice president for research, innovation and entrepreneurship, thanked viewers for taking time during the COVID-19 pandemic to recognize the work of the New Venture Competition participants over the past year.
"We really applaud their efforts in getting to this stage successfully, as it has been a demanding and highly selective process," he said. "They have had to rise above hundreds of teams over multiple rounds of judging, and they truly deserve this recognition."
He also noted that last week marked the 10th year anniversary of the founding of the Office of Innovation and Entrepreneurship. 
"It has been a fantastic decade of growth and learning, with thousands of students and faculty from all GW schools taking part in the New Venture Competition and our other programs over the years, learning what it takes to bring an idea from concept to reality," Mr. Chung said.
People Powered Doors, a team of graduate students in the School of Business including Kenneth Gannetta, Skye Kussmann and Carrie Gannetta, won the competition's new venture track.
The startup is developing a device that captures and stores kinetic energy generated from manually operated swing and revolving doors.
"It's all about capturing energy from the things that people do every day," Mr. Gannetta said. "When you walk into the School of Business or into a large commercial building, the door gets opened thousands of times, and that's energy that is just wasted right now. So, we want to capture that and harness it."
Katherine Hurley's Cognitive Gym won this year's social venture track. The company provides an online curriculum specifically designed to help adults with Autism spectrum disorder meet employment and other goals through personalized goal setting and skill coaching.
Ms. Hurley, a doctoral human development student, said the platform will help support the 500,000 young adults with autism who age out of or graduate from the school system each year and who often face higher rates of unemployment.
She said the prize money would be put to "good use."
"Our goal is to provide an educational platform for adults with Autism spectrum disorder… so that we can really bring educational tools to them wherever they are," Ms. Hurley said. "This will go a long way in helping with that."