By Tatyana Hopkins
Business is personal for Edith Alejandra Leiva.
A graduate student studying interaction design at the George Washington University Corcoran School of Arts and Design, she runs an online bakery with her younger sister Nicole, where she said family, culture and people are the cornerstone of their business.
"Human connection is at the heart of what we do," Ms. Leiva said.
Nearly two years ago, they began selling alfajores, caramel sandwich cookies made with the Latin American confection dulce de leche, on Etsy after initially attempting to sell art under the name DulceArte, which translates to "sweet art."
Now, their company Dulceology has expanded beyond the crafty e-commerce website to a 2,000-square-foot corner shop in Baltimore's Federal Hill neighborhood, set to open in the spring.
Family Matters
Growing up, the sisters, who also have an older brother, "were always baking."
Their mother was a pastry chef and their father owned a factory that manufactured kitchen equipment in their native El Salvador.
The hobby traveled with them when their family moved to the United States in 2001.
When they moved, it became difficult to find the sweets they loved in El Salvador, including the alfajores their grandmother, who lived next door to them, frequently served when helping them with their homework and hosting extended family.
"Once we moved here, we missed that connection," Ms. Leiva said.
So, she and her sister, a former biology major who now studies hospitality management at Montgomery College, perfected their grandmother's alfajor recipe and began selling them on Etsy.  
Within months, they sold hundreds of cookies.
Sharing is caring
"Our goal was to share alfajores with the United States," Ms. Leiva said. "They've been shared for centuries, and I don't know what it is about this cookie, but it just brings people together."
She said the cookies date back to the 14th-century Andalusian region of Spain and are the remnants of Moorish influence in the area.
"Originally it was made with nuts and honey," Ms. Leiva said. "But the best thing about this cookie is as it traveled and as it was shared, it evolved and adapted. So, they are different everywhere you find them."
She said Dulceology's recipe represents the many adaptations of the cookie.
Hoping to refine the company's business plan, Ms. Leiva entered the 2019 George Washington University New Venture Competition (NVC), where she was connected with now longtime volunteer mentors Ed Martinez and Mangesh Wadegaonkar.
Building on the story of the cookie's shareability, she pitched a business plan to offer personalized boxes for corporations to put a sweet twist on promotional gifts with Dulceology's alfajores as opposed to pens and lanyards.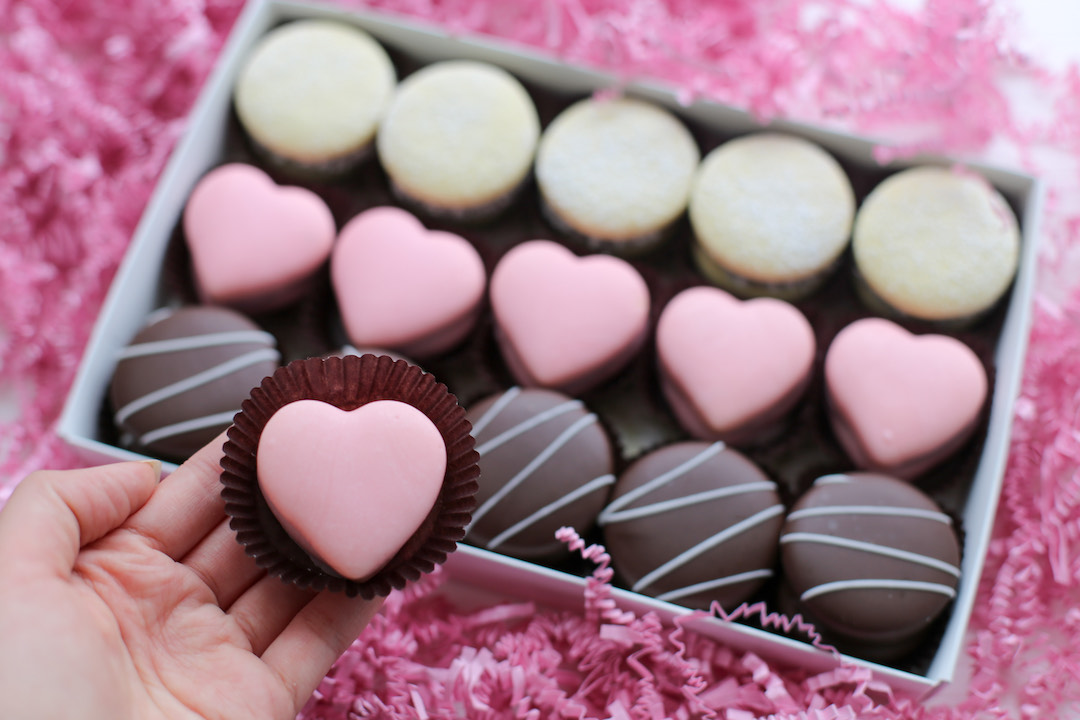 "It was the first time we put our business forward in front of professionals so that they could give us advice and help us grow," said Ms. Leiva. "It was a little intimidating going up against the innovative medical ventures."
However, Dulceology won one of the competition's top three spots and raked in $35,000 worth of top prizes and tens of thousands more in in-kind prizes.
Bootstrapping
That summer, Ms. Leiva participated in the GW Summer Startup Accelerator program, where she was guided through customer feedback and analysis and learned that Dulceology's top customers were real-estate agents. 
She also pitched Dulceology's business plan—asking for $325,000 to increase its production operations­—to two dozen investors and venture capitalists. 
Although two interested investors offered the financing she sought, it came with a price—50 percent ownership stake in Dulceology.
"Once we won $35,000 in NVC, it didn't make sense to give up 50 percent of our company for that much because we had a little bit more capital and a validated business model," Ms. Leiva said. "I've used my personal savings, I had credit lines and my parents invested, but other than family, we haven't had any seed money from anyone except GW."
She said with so much equity, an investor would have a lot of decision-making power, and because she was not sure whether her target audience was too small and if she wanted to keep the corporate focus, she decided it was too early for investors.
Lex McCusker, director of GW student entrepreneurship programs, agreed.
"It's smart to put off taking money from outside investors as long as you can," he said. "As your company grows and becomes more valuable, you will be able to give up less equity for a given amount of investment. If you're able to sell product at a profit right away, like Dulceology is doing, and you can fund your growth yourself, you might not need any outside investment at all."
While Ms. Leiva said she hopes to recruit investors soon, she needed to complete her vision for the growth of the company. For her, that was Dulceology's upcoming Baltimore shop, which will serve as its headquarters and prime baking facility.
"We didn't want to be just another cookie company," she said. "Dulceology is a collection of a great recipe, my family story and the story of the cookies. We needed a place to interact with our customers and the community."
She said a physical location could expand Dulceology's growth to opportunities such as franchising and wholesaling.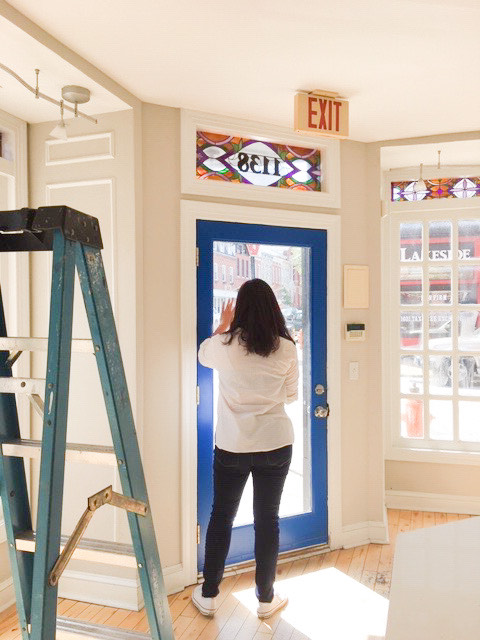 Human resources
Ms. Leiva said people have been most important to Dulceology's expansion.
Along with using her parents' expertise to find affordable kitchen equipment, she said the GW Office of Innovation and Entrepreneurship has connected her to other professionals that helped her navigate uncharted territory in growing Dulceology.
These human resources helped her develop nutritional labels and safety compliant packaging, get safety testing and building and health permits for the shop and read architectural plans.
"You can't start a business on your own," she said. "No one is going to tell you exactly what you need to do to start a business. Every business is different, and there is no blueprint. But we knew people who knew something, no matter how small."
She advised other student entrepreneurs to start with a problem people have, test a solution by meeting with potential customers and vendors to figure out whether it is viable  and use that feedback to adjust your product.
"Show up to the Office of Innovation and Entrepreneurship office with any questions you have," Ms. Leiva said. "They have mentors with office hours for students to walk in, and they will help you think through it. Tap into all of the resources GW has to offer and don't be afraid to go across disciplines."