By Julyssa Lopez, Photos By William Atkins
When the George Washington University Museum and The Textile Museum opens this Saturday, one of its inaugural exhibitions will showcase how clothing can communicate self and status.
The exhibition, "Unraveling Identity: Our Textiles, Our Stories," celebrates The Textile Museum's new home on the Foggy Bottom Campus by showcasing more than 100 objects from its collections of fiber arts, which includes objects dating from 3000 B.C. to the present. Contemporary loans, like an authentic Givenchy dress and a pair of eight-inch platforms that belonged to Mae West, help highlight the way clothing and other fabrics can reveal expressions of individual, cultural, political, spiritual and social expression.
To celebrate the premiere of this exhibition, George Washington Today took to the streets of Foggy Bottom and asked members of the GW community, "What do your textiles say about you?"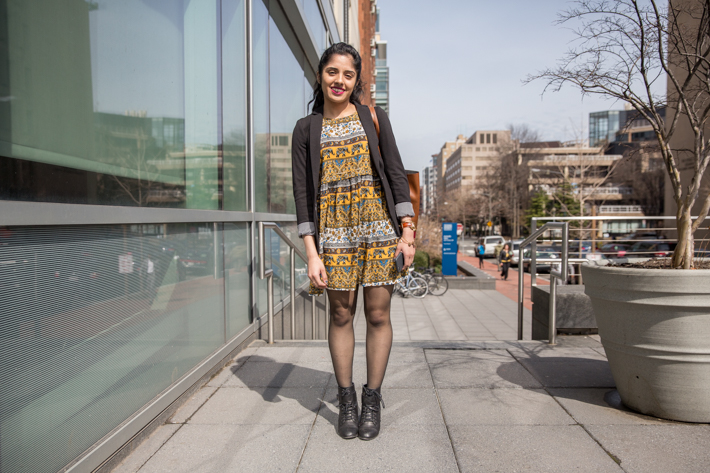 Navneet Pandher
Junior
"When I wake up every day, my clothing shows how I feel about my presence in the world. Clothing is really empowering—if you're wearing something cool, you feel like the queen of the world."
---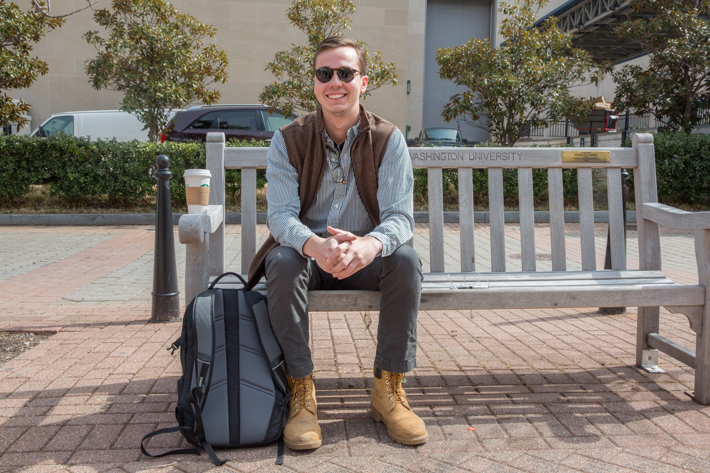 Jack Keenan
Junior
"I'd describe my personality as polished, so I like my clothing to reflect that—I go for a very clean look."
---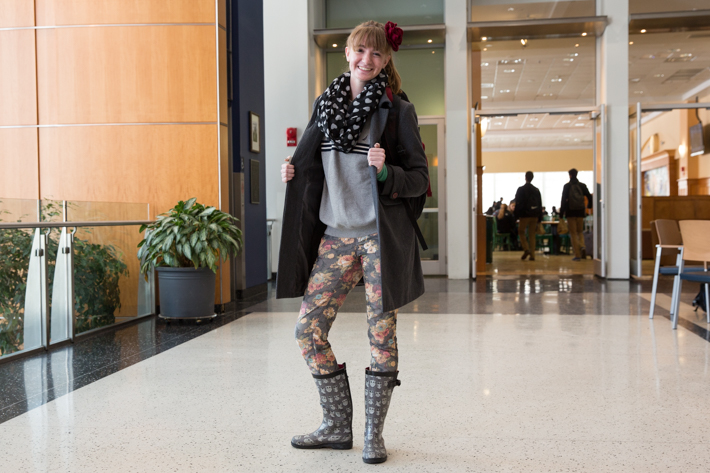 Hannah Jeffries
Sophomore
"Usually, the more patterns the better. I've done it for so long that it's become my own style. I think it shows I don't take myself too seriously. I like bright colors, and I have a lot of energy, so I think my clothes reflect that."
---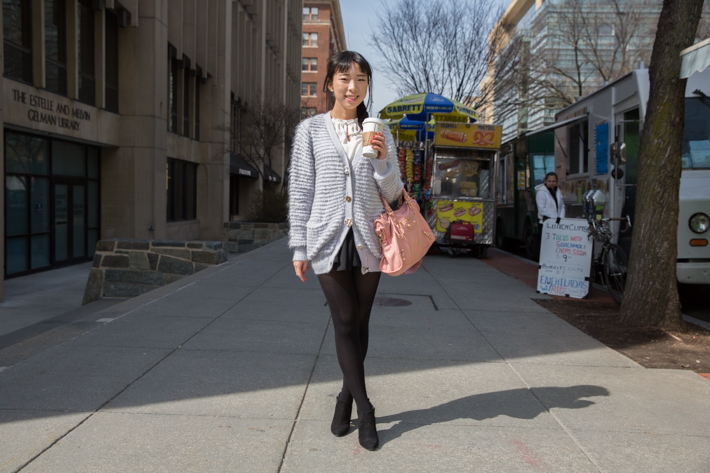 Isabella Gao
Graduate Student
"I think my style shows that I really like Japanese fashion and clothing—I usually get a lot of it online."
---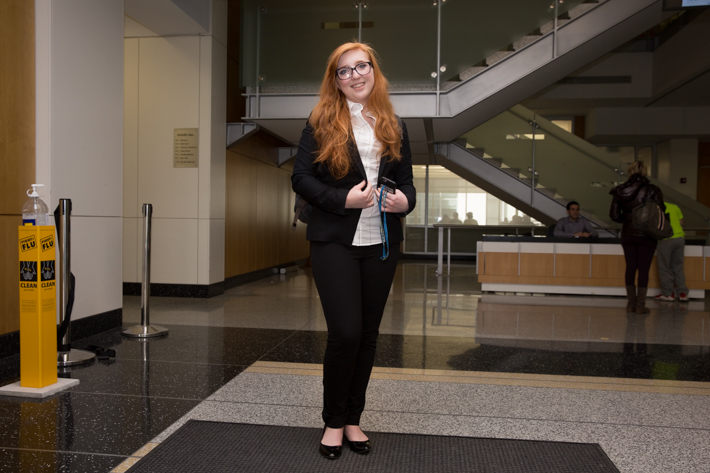 Addy Holmes
Freshman
"I think my clothing says that I'm an aspiring business professional."
---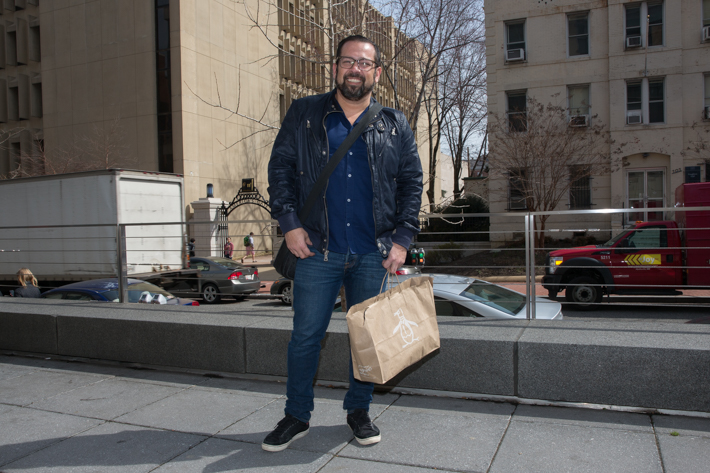 Roy Molina
Program Coordinator for the Center for Latin American Issues
"My outfit today shows off that I'm usually very relaxed, and I like to be comfortable."
---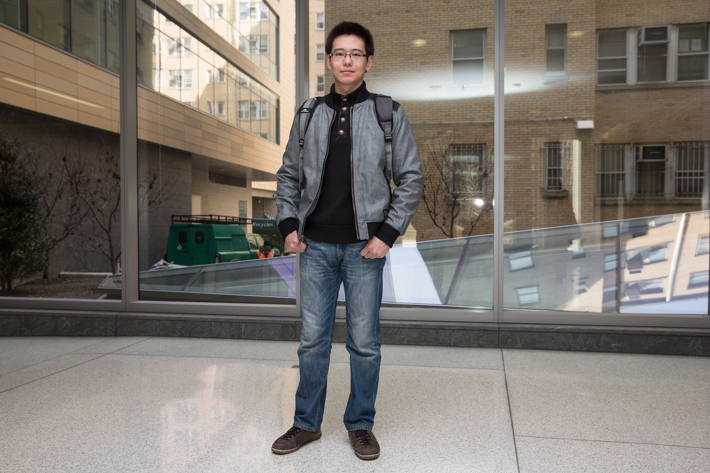 Boqun Dong
Ph.D Candidate
"For me, I'm a graduate teaching assistant, and I don't really wear very formal clothes. I like for it to be casual, but I usually wear a lot of dark colors, like black and grey, and lots of sweaters."
---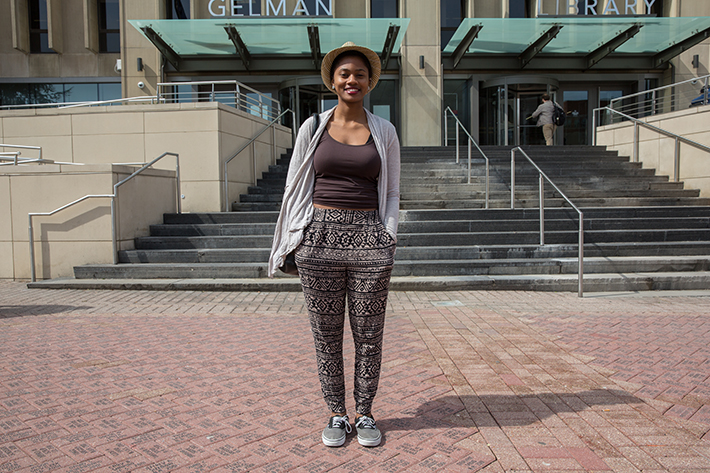 Abeke Teyiba
Sophomore
"I try to give off a chill vibe. I don't like to look too flashy, but I still want to be me. I don't like tight clothes because I like to feel the wind breezing through me."
---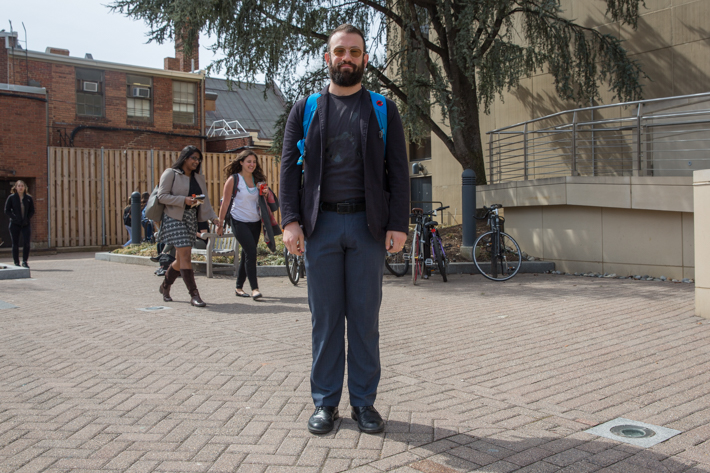 Eli Rosenblatt
Faculty Lecturer
"I think my style shows where I'm from—I just moved here from California, so I'm just getting used to D.C., where it's a more formal look."
---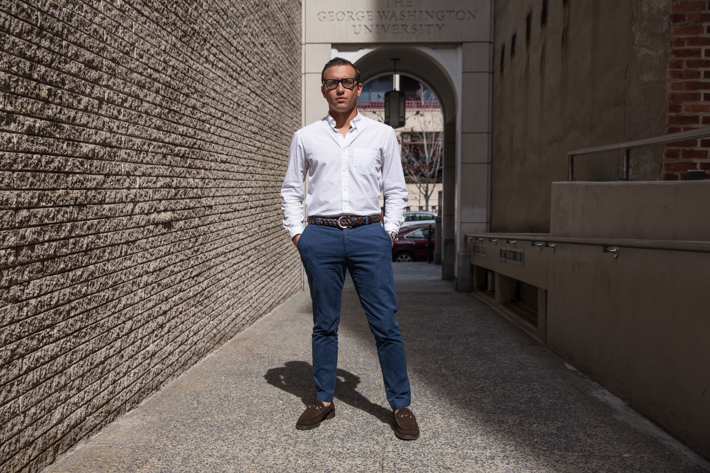 Adrian Mercado
Junior
"For me, the way I dress is really a statement of who I am and where I want to be—and I'm studying to be in the Foreign Service, so I look to be the best-dressed foreign service officer!"
Want to share what your textile say about you? Tell us on Instagram or Twitter using #CommonThreads.