Washington, D.C., is more than the seat of the national government. The DMV—the District of Columbia, Maryland and Virginia—is home to broad, diverse communities and neighborhoods that offer history, good eats, parks and waterfronts—much of it a quick Metro ride away. Once a month during the academic year, Getting to Know the DMV will offer a glimpse of selected neighborhoods.
---
By Briahnna Brown
President George Washington played a key role in the early history and development of Alexandria, Va., and he called Old Town Alexandria home. He bought two houses in Old Town a few blocks away from each other just two years after he inherited his Mount Vernon estate. Dedicated to his memory, the George Washington Masonic National Memorial is a nine-story regional and national historic landmark to preserve the history of American Freemasonry and is a noticeable part of Alexandria's skyline.
Just minutes from Washington, D.C.,  Alexandria was founded in 1749 and was included as part of D.C. from 1801 to 1847, when provisions in the act that created the District prevented any federal buildings south of the Potomac River. Alexandria was known as the "Port City" on the Potomac. With one of the largest ports in the country in 1790, it was a major slave trading center in Virginia in the early 1800s. Today, Old Town is referred to as a museum without walls because of its numerous historic sites and memorials that provide a window into the neighborhood's past.
What to do:
With red brick sidewalks and cobblestone streets, Old Town Alexandria sits on the Potomac River waterfront and offers many sightseeing options such as King Street's walkable mile. From the centuries-old historic sites to the contemporary creative spaces, Old Town Alexandria has something for everyone to do.
---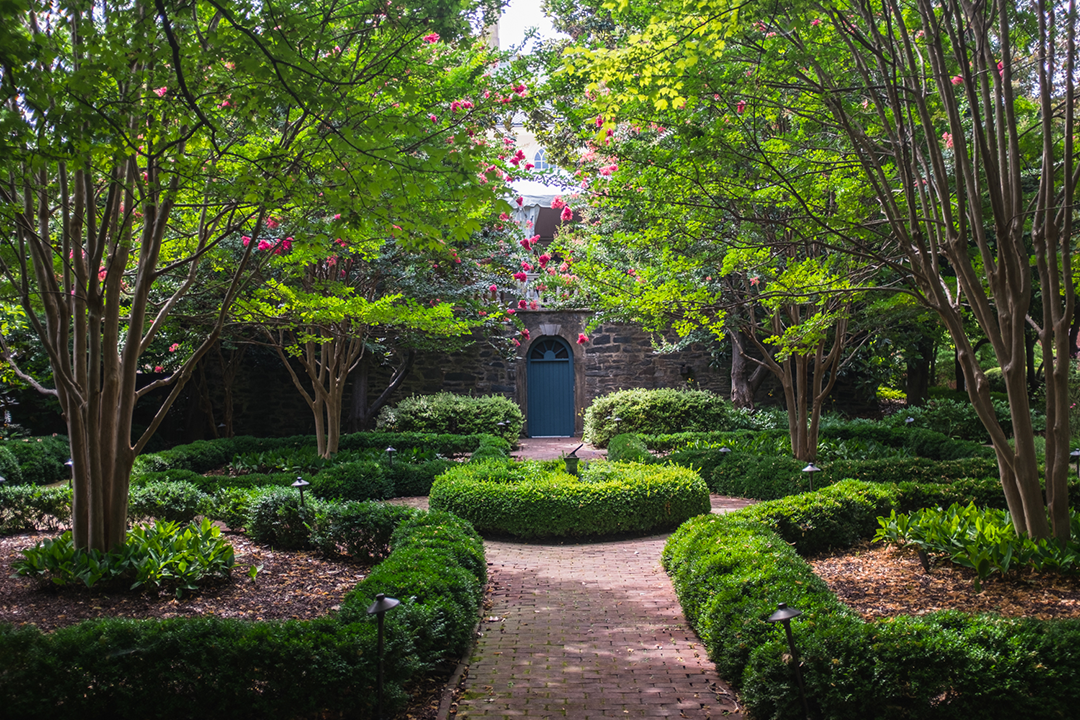 Carlyle House (121 N. Fairfax St.) is just one of many historic homes in Old Town Alexandria.
---
See Historic Homes
Old Town is home to several historic residences that have become popular destinations. Fans of the PBS miniseries "Mercy Street" would love a visit to Carlyle House, a mansion turned museum that gives visitors a chance to experience 18th-century life. Guided tours from the Lee-Fendall House will take visitors to other sites featured on "Mercy Street."
Lovers of tiny houses would enjoy visiting the Hollensbury Spite House at 523 Queen St. Called the narrowest home in the country at only 7 feet wide, it was built to span an alleyway between two other houses in 1830 by John Hollensbury, who wanted to keep loiterers out of his alley.
Go Sightseeing on the Waterfront
Take a boat tour with the Potomac Riverboat Company, like the monuments tour or the wharf tour, for a narrated journey around D.C. landmarks. There is even a cruise to Washington's Mount Vernon Estate.
Or enjoy the outdoors at one of several public parks that sit right on the waterfront, such as Harborside/Shipyard Park (1 Wilkes St.) that offers views of the National Harbor or Founders Park (351 N. Union St.) with its riverside garden and volleyball court.
---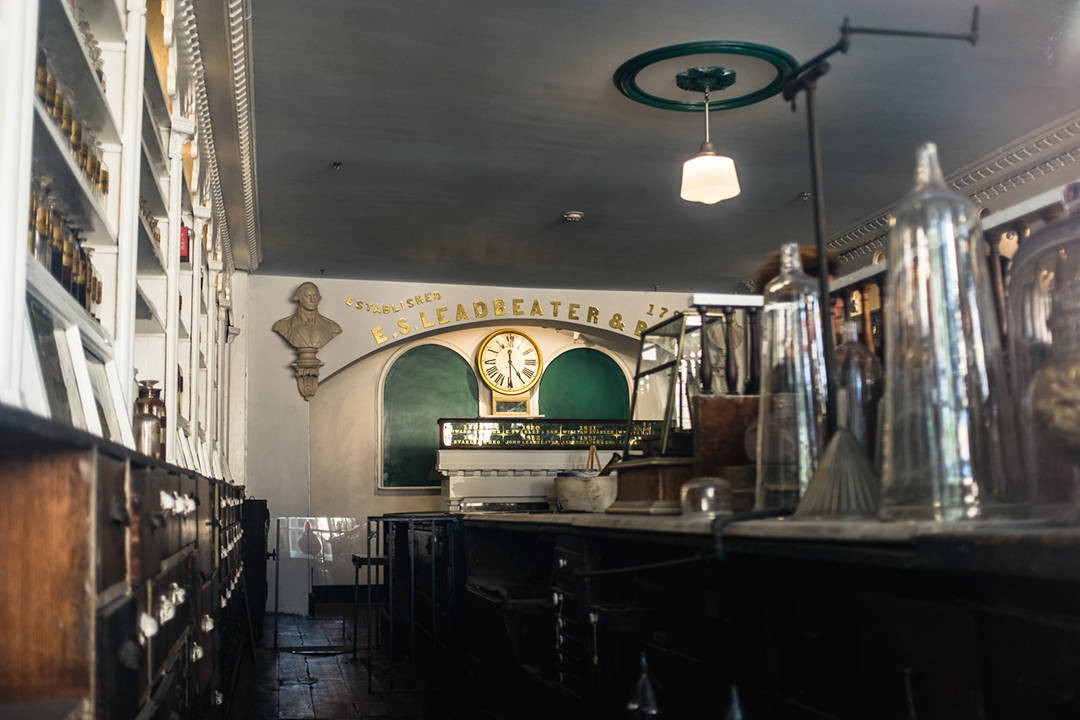 The Stabler-Leadbeater Apothecary Museum (105-107 S. Fairfax St.) has more than 15,000 objects including historical medicinal materials in its collection.
---
Visit the Museums
Anyone who loves the Harry Potter series should visit the Stabler-Leadbeater Apothecary Museum. A family-owned pharmacy from 1792 to 1933, the business boasted patrons such as George and Martha Washington. Visitors can learn about the real medicine behind the potions in the Harry Potter books through the museum's collection of over 15,000 objects.
For a look at Alexandria's African American history, visit what was once a segregated library and is now the Alexandria Black History Museum. The museum is also next door to the Watson Reading Room, which hosts an abundance of research on African American history and culture.
Visitors can purchase a Key to the City Museum Pass for $15 and get access to eight historic sites with coupons to gift shops.
Take in Some Art
A former World War II naval munitions plant where torpedoes were once manufactured is now a creative art space with 82 publicly-accessible art studios. Visitors to the Torpedo Factory Art Center can meet artists at work, view galleries and exhibitions, find art to take home or even participate in the center's art nights every second Thursday with hands-on artmaking and music.
---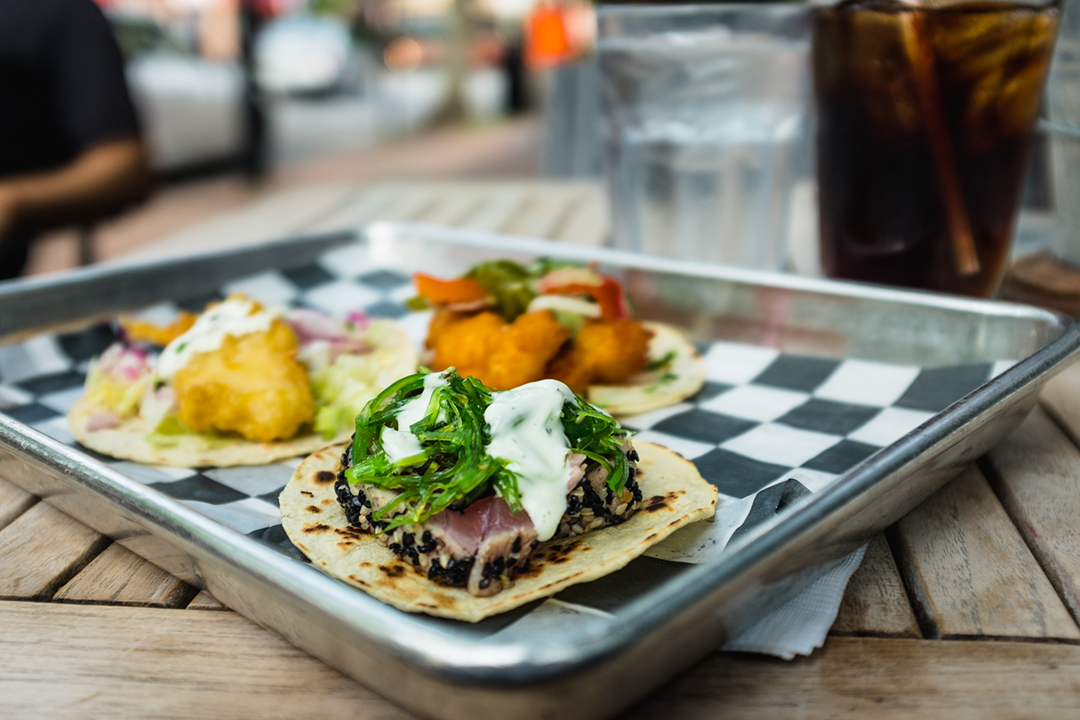 Try a variety of Mexican fare from Don Taco (808 King St.), including tacos for about $3-$4 each.
---
Where to Eat:
---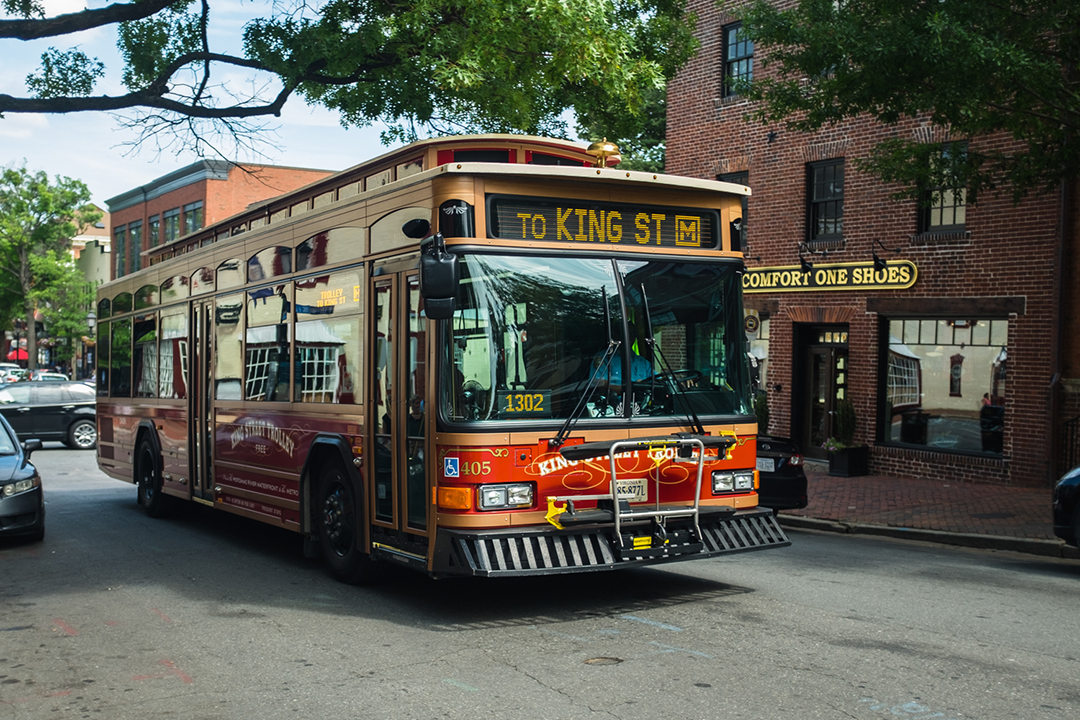 Hop on the King Street Trolley for a free ride through Old Town Alexandria.
---
How to get there:
From Foggy Bottom:
Metrorail: Take the Blue line train toward Franconia-Springfield to King Street Station. Then, either walk one mile along King Street or hop on the free King Street Trolley, which runs from the metro station to the Potomac River waterfront with stops every two to three blocks.
Bicycle: Ride your bike—or rent one from the multiple Capital Bikeshare locations around campus—and take the Mount Vernon Trail for a scenic journey to Old Town.
From Mount Vernon:
Campus Shuttles- Take the Vern Express from the Mount Vernon campus to the Foggy Bottom campus. Then, use the Metrorail method mentioned above.