A new three-season atrium, student lounge and spaces with natural light feature prominently in the George Washington University's concept for the complete interior renovation of Thurston Hall, according to a project plan approved Friday by the Board of Trustees.
The $80 million renovation concept also includes a multi-purpose space, food service and penthouse student space offering views of the surrounding city. The hall would house roughly 825 students in doubles and singles as well as faculty-in-residence and residential life staff.
"I think this will make Thurston not only a point of pride for the university … but also a cornerstone of our undergraduate student experience," President Thomas LeBlanc said.
Under the current plans, students would move into a new Thurston no later than fall 2022, and potentially as early as 2021.
GW announced in February that it would work toward this accelerated timeline, and students, faculty and staff met during the spring to develop the project's guiding principles, focusing on creating vibrant living-learning communities and engaging spaces that support social events, personal development and a sense of belonging.
After reviewing proposals from a design competition, the university chose VMDO Architects to translate the vision and principles into a project concept.
Over the summer and fall, the university will continue the design process, identify alternatives for housing students during construction and file its proposal with District of Columbia regulatory agencies, including the Zoning Commission. GW will update the university and Foggy Bottom communities as the project progresses.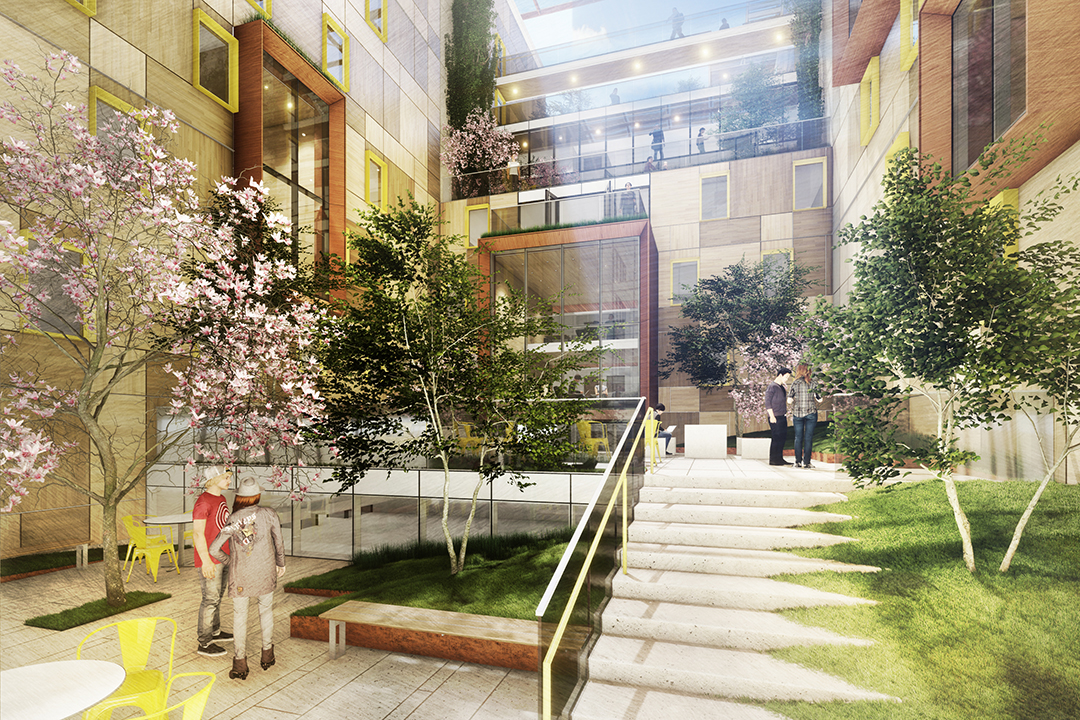 A design concept for the Thurston Hall courtyard space. (Courtesy VMDO Architects, PC)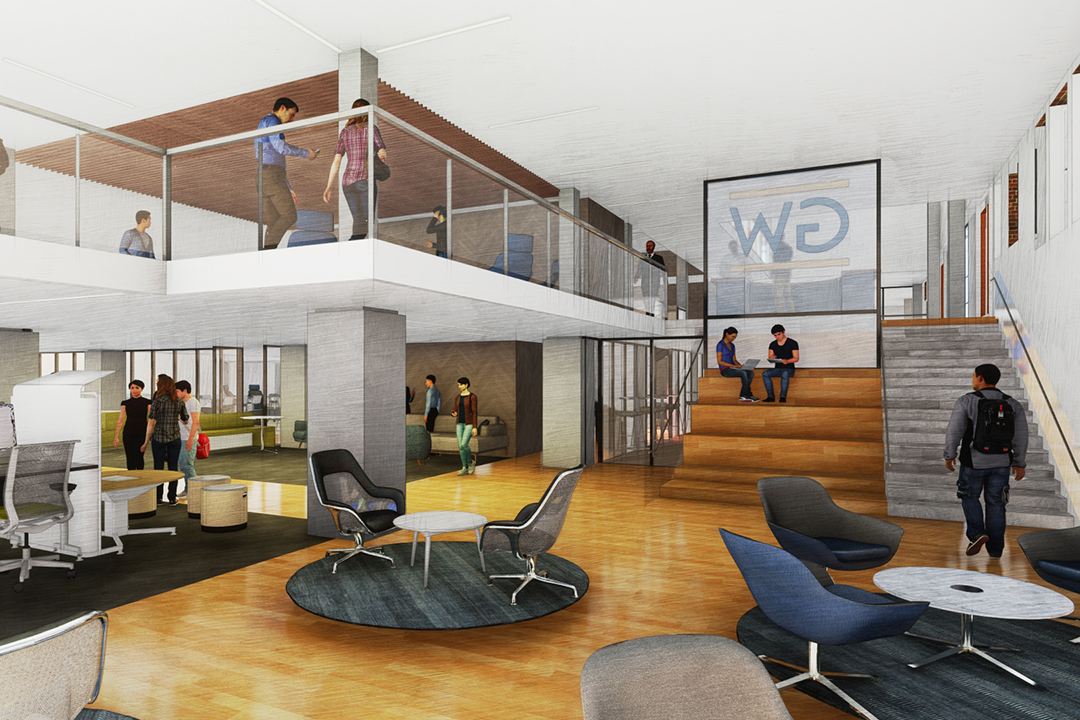 A design concept for the Thurston Hall common area space. (Courtesy VMDO Architects, PC)