George Washington University Associate Professor of Strategic Management and Public Policy Jennifer Merluzzi and co-author Damon J. Phillips, Robert Steinberg Professor of Management at the Wharton School of the University of Pennsylvania, have long studied career trends of M.B.A. candidates. They've observed over 600 graduates from the national classes of 2008 and 2009 to investigate their career outcomes.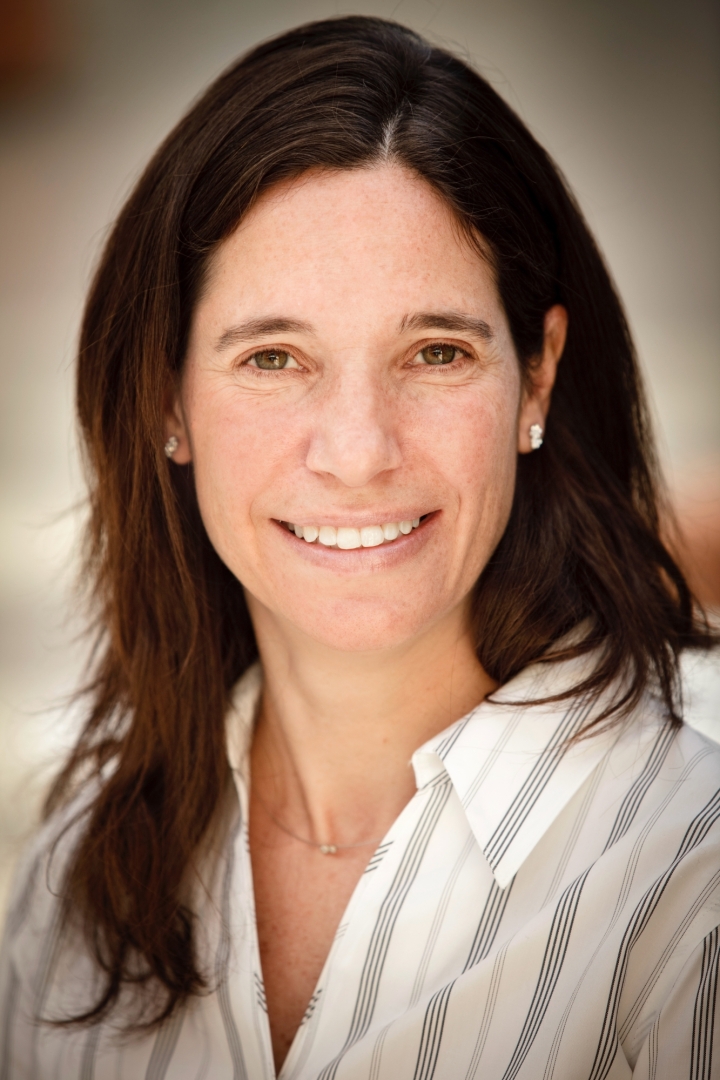 One enduring finding that Merluzzi, who came into academia after an accomplished career managing in the private sector, had noted was the gender inequities in the workforce when it came to women—specifically those married and/or with kids.
The gender literature, she said, supported that women with families miss out on promotions into leadership and are subjected to commitment penalties because of the persistent belief that they must strike a balance between work and home. These dual responsibilities are thought to interfere with women's abilities at work compared with their men peers.
This naturally raised a question about single women professionals: should they be comparable in attaining the same outcomes of their male colleagues because, theoretically, they don't have these same commitment "constraints" that married women carry?
But, as she and Phillips started looking at their data, they saw that was not the case.  
"We discovered just the opposite: single women were the most penalized group among our MBA graduates, certainly more than married women and more than single, unmarried men when it came to promotions into leadership positions," Merluzzi said.
Merluzzi and Phillips' findings, "Early Career Leadership Advancement: Evidence of Incongruity Penalties toward Young, Single Women Professionals," are published in the journal Organization Studies where they used a multi-method approach to reach their conclusions.
In the first study, an experiment, they gave participants—which consisted of M.B.A. candidates and undergrads—identical vignettes describing two individuals: Ann and Tim. In one instance, Ann/Tim were described as taking a vacation with their family. In another, the subject traveled with friends. That cued participants on who was married with kids and who wasn't. The rest of the language about Ann or Tim was the same and their qualifications for a promotion into leadership were identical. They then asked participants to evaluate Ann or Tim for a series of job positions at an investment bank.
They found that participants were less likely to advance single Ann into a leadership position despite possessing the same qualities.
One thought, Merluzzi said, is that women are lumped together and that even if they are single, they might still have a family some day and be subjected to the same commitment penalties that married women face in the workplace.
However, the found no evidence for the commitment penalty in explaining this outcome. Instead, in combing through the explanations participants gave for their assessments, they discovered that participants had deemed single Ann "too analytical" and "lacking the people management skills to lead." The same evaluation was not applied to married Ann, whose analytical skills were not seen as a deterrent, nor single or married Tim, who actually received favorable marks for his analytical skills which were perceived positively by providing the foundation for him to become a great leader.
"It was this combination that the single women professionals were unmarried but also good at something that's considered masculine that accounted for the unique leadership penalty toward single women," Merluzzi said.  
In a second study, Merluzzi and Phillips looked at actual career outcomes among those M.B.A. graduates the pair had observed for years. Their findings validated the experimental study: once again, single women with analytical talent were the most penalized in terms of promotions into leadership.
"There's this public piece where women know they need to be consistent with what a woman leader is supposed to look like," Merluzzi said. "And sadly, it's not this ambitious, accomplished woman who has talent in a masculine ability, even as many women are trained to do so in graduate programs."
Merluzzi and Phillips believe it is important not only for employers to recognize this bias, but also for the young women entering the workforce, particularly in analytical fields such as business or STEM. She and Phillips are hoping their study eventually leads to that awareness.
GW is preparing a nationally recognized amount of women in STEM who will directly face these challenges. The Financial Times recently named the GW School of Business (GWSB) No. 1 for percentage of women enrolled in a full-time M.B.A. program in the United States. In fact, GWSB was one of two U.S. institutions with a women majority in their class.
"So much of your early career life imprints on you what you end up doing," Merluzzi said. "If these early career experiences for young, single women are met with these obstacles into their advancement into leadership for not being a man nor being what 'women leaders should look like,' then what is there to look forward to in the future? Women move from one source of bias when they are single to another later if they marry and have children."