By Tatyana Hopkins
When Harleen Marwah, a rising fourth-year medical student in the George Washington University School of Medicine and Health Sciences, was taken off of clinical rotations in accordance with national recommendations in late March, she began looking for other ways for medical students to support the community during the COVID-19 pandemic.
Inspired by a guide created by medical students in New York City, she rallied a group of her SMHS classmates to craft D.C. COVID Connect, an online guide that aims to equip the local community with the most up-to-date information about the pandemic and tools to stay safe and navigate the challenges that COVID-19 present.
"At GW, we are taught that to be effective healthcare providers, we must consider the broader needs of our patients," said Ms. Marwah. "Building off this understanding, I created D.C. COVID Connect."
After pitching the idea to faculty, the first version of the guide was released within a week.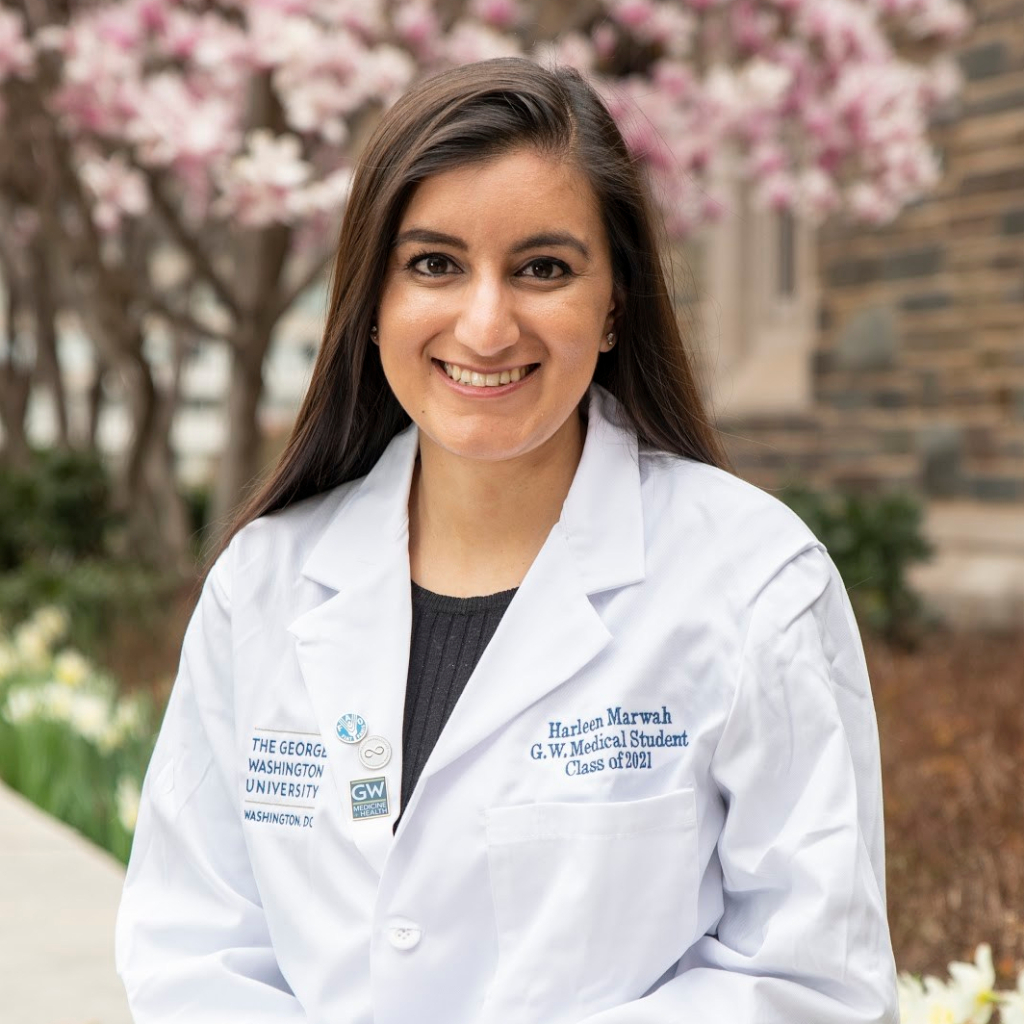 Managed by nearly 70 medical students and faculty, the guide offers accurate information about COVID-19 in Washington, D.C.; Maryland; and Virginia and provides links to community resources ranging from food services to tax assistance.
"This student-initiated, student-run activity is timely and incredibly useful to the GW and D.C. metro area community," said Lawrence Deyton, Murdock Head Professor of Medicine and Health Policy and senior associate dean for clinical public health. "The actions taken by these students represent the finest qualities of the clinician-citizen—clinicians who are excellent at the bedside and also prepared to identify and act on critical health issues facing the communities in which they live and work."
D.C. COVID Connect contains comprehensive and reliable information about the ongoing pandemic and gives users information about accessing healthcare, social support and financial resources in the D.C. metropolitan area. It includes transportation updates, information about testing facilities, self-care and wellness resources and volunteer opportunities.
Ms. Marwah said the website is already becoming a premier resource in the area for identifying community resources during the pandemic and is even becoming a key part of the workflow for social workers.
"In the midst of this global pandemic, it is critical that accurate information is communicated clearly," Ms. Marwah said "During a time of uncertainty and rapidly evolving information, we hope this guide makes it easier for people to stay safe and in community. D.C. COVID Connect aims to be a comprehensive resource for the Washington, D.C., community and answers questions ranging from 'who should get testing?' to 'where can I access food?'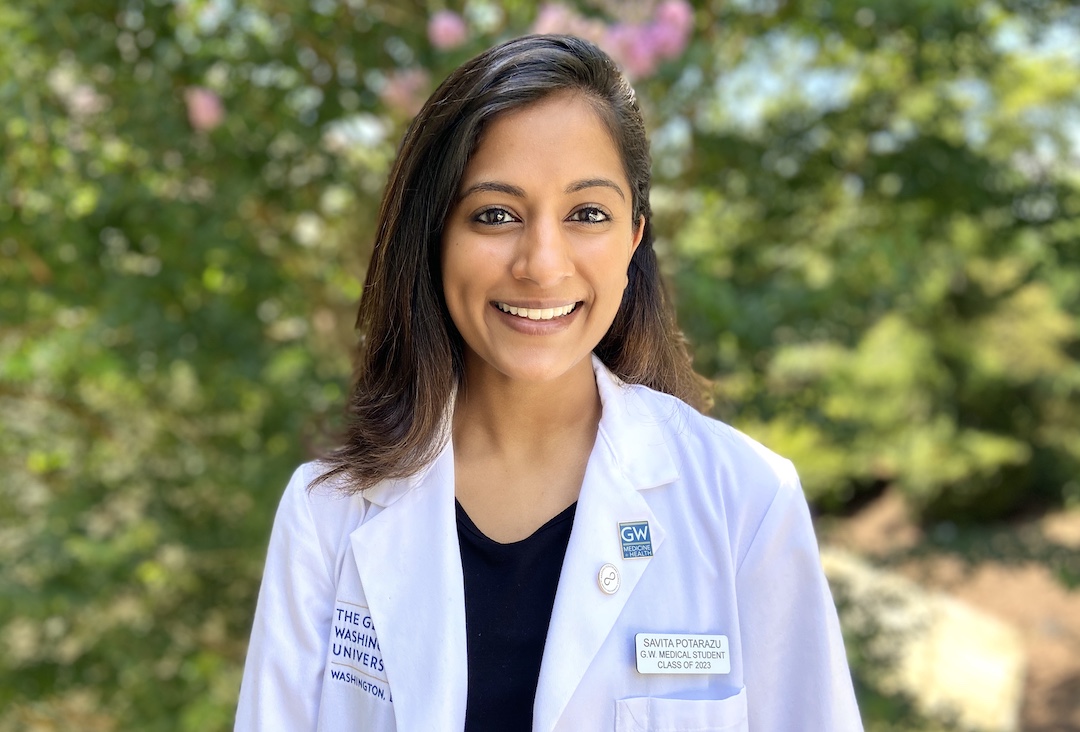 The D.C. COVID Connect guide is updated daily with evidence-based information from the Centers for Disease Control and Prevention, World Health Organization, the D.C. Department of Health and other trusted health leaders.
"D.C. COVID Connect aims to deliver information to the DMV that is reliable, digestible and actionable," said Savita Potarazu, a rising second-year medical student who serves as the guide's junior director. "As many of us are aware, there is an abundance of misinformation circulating in the media that is not rooted in scientific evidence. However, the process of filtering through information and assigning validity to information is a difficult task to do without the appropriate skills."
She said what sets D.C. COVID Connect apart from other sources is that they use data from a wide variety of credible institutions and present the information in a way that is user-friendly and informative.
The guide is available in the 12 most common languages in the area based on census data including Spanish, French, Amharic and Arabic and includes sections for specific vulnerable groups in the area such as the homeless, undocumented residents and victims of domestic violence.
"Disparities that we see in the District have only multiplied as a result of COVID-19," said Kofi Essel, director of the SMHS community and urban health concentration and assistant professor of pediatrics. "These disparities are not new and point to a systematic historical context that has continued to plague the city to this day. My community partners and families have shared their excitement with this resource, and it is great to know that there will be a dynamic, comprehensive and easy-to-use resource that families will have access to now and moving forward."
The guide will soon feature information about how to navigate the upcoming election during the pandemic, effective guidelines for children and adolescents and online education resources for all grade levels.
"As aspiring physicians, we acknowledge the many barriers individuals have to navigate in order to access health information to improve the quality of their lives," Ms. Potarazu said. "The pandemic has made health disparities increasingly apparent, particularly in the DMV. We provide information…on our website [that] address these divides through the lens of health equity."