The George Washington University has announced the three graduating seniors selected for the 2021-23 Presidential Fellowship cohort.
Vivika Fernes, Skye Blanks and Emily Akari-tun Lou have been selected as fellows of the highly competitive program, which offers high-achieving seniors the opportunity for professional development and a master's degree at GW.
The students in this year's cohort each plan to effect change in the world by addressing inequities that the pandemic made more apparent. They also plan to give back to the university by looking at ways to enhance the GW student experience.
The Presidential Fellowship Advising Team, which consists of Marva Gumbs Jennings, Kathryn Newcomer and Toby Davidow, is delighted to welcome the incoming fellows to the GW Presidential Fellowship, Ms. Gumbs Jennings said on behalf of her team.
"In their unique role as fellows, student staff and GW ambassadors, we look forward to their ideas and contributions that will continue to build on the legacy of the fellowship program, now in its 32nd year of service to the university," Ms. Gumbs Jennings said.    
This year's fellows will join the current Presidential Fellows at GW and 158 fellowship alumni.
"Our Presidential Fellows are great ambassadors for our university, and I am grateful for their contributions to our academic mission through their degree programs and placements," President Thomas LeBlanc said. "I look forward to seeing how the new cohort and returning fellows continue to strengthen GW."
Take a look at how the members of the cohort plan to make the most of the Presidential Fellowship: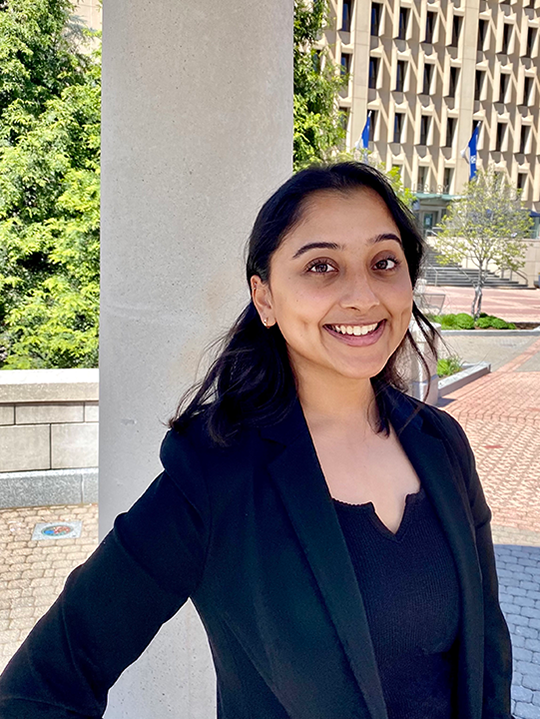 Vivika Fernes
B.S. in Public Health, Milken Institute School of Public Health
Hometown: Fremont, Calif.
Pursuing: Master of Public Health in Global Health Program Design, Monitoring and Evaluation Candidate, Milken Institute School of Public Health
What is your dream job? Why?
I am the product of a familial network of female activists and caregivers. Their stories of serving as health advocates in their own neighborhoods revealed compounding, unjust and deeply-rooted systems that exacerbate health disparities. Their anecdotes, and my personal observations of unequal health outcomes, have fueled my desire to advance global health as a health-equity researcher and activist. In utilizing community-engaged research, I aim to build trustworthy relationships with community members and center them as experts of their lived experiences. I hope to leverage my research as the evidence needed to establish community-led initiatives that disrupt the very systems that create and worsen health inequities.
What are you hoping to gain from the fellowship?
I am incredibly grateful and excited for the fellowship's mentorship pathways, networking opportunities and access to decision-making forums that will give me the space to elevate student-centric initiatives as a university ambassador. I am also looking forward to the intellectual community and network of support that I will find from the advisers and other presidential fellows, my preceptor and MPH classmates and professors. Their perspectives and guidance will be invaluable to my ability to effectively promote health equity.
Is there a moment in your GW experience that you feel has significantly impacted you?
The transition from living in a POC-majority community in California's Bay Area to a predominantly-white school like GW had its challenges. Over the years, however, I feel lucky to have found lifelong-friends and mentors who formed the basis of my support network. There are two groups, in particular, that have impacted me for the better: GW student organization Students Against Sexual Assault (SASA) and the Anti-Racism Coalition in the School of Medicine and Health Sciences. The passionate, warm and trailblazing individuals in these groups have shown me the power of collective action and, most importantly, the value of community, especially in unprecedented times. 
---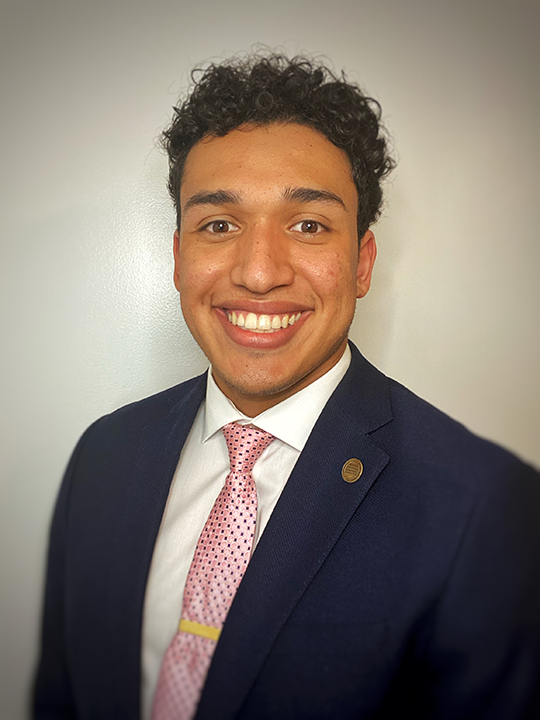 Skye Blanks
B.A. International Affairs, Elliott School of International Affairs
Hometown: Keyport, N.J.
Pursuing: Master of Business Administration, School of Business
What is your dream job? Why? 
My dream job would be as an adviser to international businesses on how to implement sustainable business practices that help contribute to a greener world economy. I see this as important because the world is only becoming more connected and interdependent, but often current business practices are unsustainable and antiquated. I hope by working as an adviser to rethink how international businesses operate and interact with their global consumers, I can help cultivate sustainable business ecosystems that work toward achieving the UN Sustainable Development Goals.
What are you hoping to gain from the fellowship? 
The Presidential Fellowship offers a great opportunity to not only better myself professionally but also can allow me to help shape GW for the better. I have an amazing cohort of student leaders that I can rely on for advice and guidance as well as an amazing network of fellowship alumni that can offer mentorship and wisdom. The opportunity to work within a department at GW and further strengthen my relationship with GW administrators will allow me to become comfortable with proposing feedback and changes to GW that can better the institution. I hope to walk away from this fellowship with lifelong bonds, newfound knowledge and a lasting impact on campus.
Is there a moment in your GW experience that you feel has significantly impacted you? 
A moment in my GW Experience that has significantly impacted me was attending the Posse Plus Retreat (PPR) in 2018. Posse Plus Retreats are weekend-long events designed to tackle important national issues. The retreats are hosted each year by the scholarship program Posse and their college and university partners, inviting students and other members of the campus community to explore a topic chosen by Posse Scholars. The topic we explored in 2018 was "Hope, Hate and Race in the United States." This experience had such a profound impact on me because it brought together individuals from all the different parts of campus that I would never imagine having a weekend retreat with and gave us a space to discuss hard topics. From top campus administrators like President LeBlanc and former-Provost Forrest Maltzman to first-year students like myself at the time, we all engaged in great dialogue and learned from each other's perspectives. This experience allowed students to better understand administrators and each other through workshops that helped us bond with each other. This humanized GW administrators and led to me being an advocate for more conversations and spaces to facilitate these types of exchanges.
---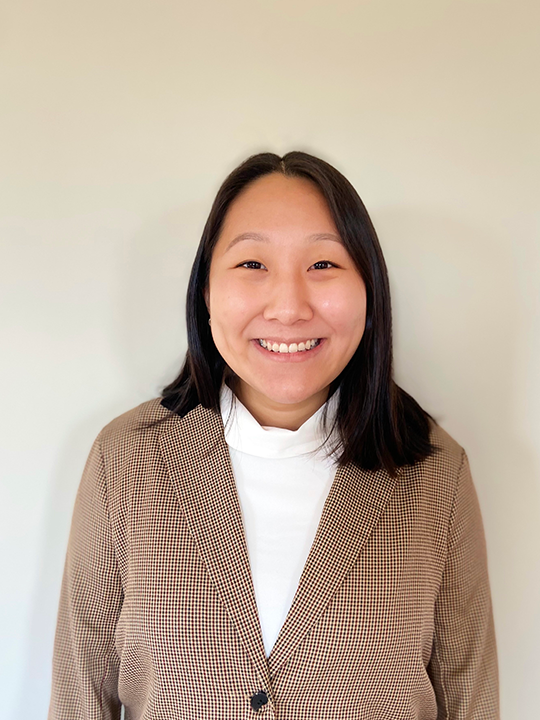 Emily Akari-tun Lou
B.A. Communication, Columbian College of Arts and Sciences
Hometown: East Brunswick, N.J.
Pursuing: Master of Public Health in Health Promotion Candidate, Milken Institute School of Public Health
What is your dream job? Why?
My time as a public health minor at GW has been largely overshadowed by the COVID-19 pandemic, elucidating the intersection of public health and racial injustices. As I search to further understand this, I hope to work alongside community organizations to conduct public health research and implement community-level interventions in underserved populations to help reduce health disparities. In this vein, my public health interests include the disproportionate impact of substance use disorders in LGBTQ+ populations and people of color, the underrepresentation of minority communities amongst mental health professionals and the Black maternal mortality rate. Through these focuses, I hope to collaborate with community leaders and members to better understand how to make the U.S. healthcare system equitable and to be at the forefront of America's most ubiquitous public health challenges.
What are you hoping to gain from the fellowship?
I hope to expand on my experiences as an undergraduate and get more involved with the GW community as a graduate student and through my placement. I am grateful for the opportunity to make long-lasting connections and networks through the mentorship opportunities with current fellows, advisers and alumni. Amid the pandemic, I want to advocate for best practices to support students by improving resources both on- and off-campus, specifically mental health services and advising. I am also excited for the opportunity to further my professional development and my academic career with a master's degree while learning more about D.C.'s wards and continuing to serve and connect with the greater D.C. community. 
Is there a moment in your GW experience that you feel has significantly impacted you?
Forging unprecedented paths as a student leader in campus organizations during COVID-19, as well as student activism, have provided me with my most memorable times at GW. These roles have defined my time as a student at GW, as I have been able to advocate, to lead, to be mentored and become a mentor, and to create lasting connections with my peers in the GW community. I think that now, more than ever, the GW community has proved its ability to show up for one another and to seek necessary self-improvement and support.