The George Washington University has announced the three graduating seniors selected for the 2020-2022 Presidential Fellowship cohort.
Nana Addo, Adel Hassen and Rachel Yakobashvili have been selected as fellows of the highly competitive program, which offers high-achieving seniors the opportunity for professional development and a master's degree at GW.
"On behalf of the current presidential fellows and our 155 alumni as well as the advising team members, I am so pleased to welcome the new cohort," said Marva Gumbs Jennings, program director for the Presidential Fellowship. "We are excited to hear their ideas and witness the contributions they will make as GW ambassadors and student staff as we plan for our 31st year of service to the university." 
During the two-year program, fellows actively engage in community service and act as ambassadors at university events while developing relationships with the GW and D.C. communities. Presidential Fellows also gain professional experience through administrative placements in departments and schools across the university as well as other professional and personal development activities.
"It is always exciting to welcome a new cohort of Presidential Fellows," said GW President Thomas LeBlanc, "and I know our university will benefit from the many academic and professional talents that Adel, Nana and Rachel will bring to our classrooms as graduate students, to our departments as staff members and to our entire university community as GW ambassadors."
Take a look at how the members of the cohort plan to make the most of the Presidential Fellowship: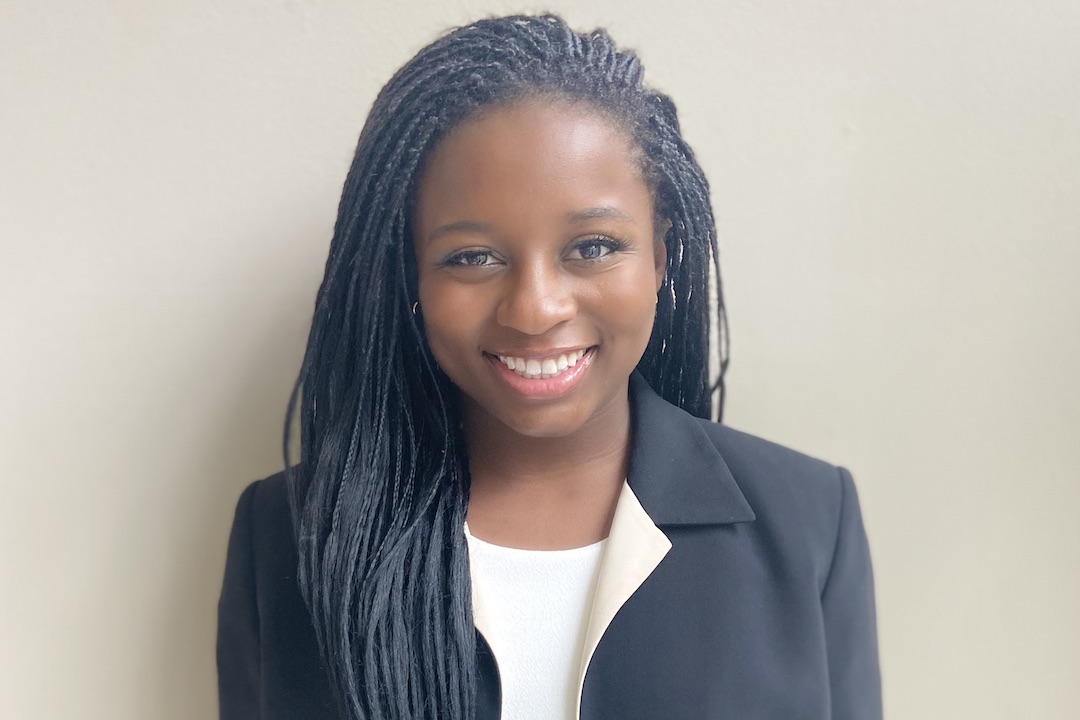 B.A. International Affairs, Elliott School of International Affairs
Hometown:
I was born and raised in Fort Wayne, Ind. 
Pursuing:
Master of Public Health, Global Health Program Design, Monitoring and Evaluation; Milken Institute School of Public Health
What is your dream job?
As a lover of justice and public health, my dream job would be as an advocate for justice and for responsible public health practices around the world, especially in areas that are often overlooked.
Throughout my experiences as an undergraduate, I was continually inspired by my professors. They presented us with all sides of the story relating to global health and humanitarian aid practices. I was lucky to have many professors that inspired me to think critically about these issues and to not be afraid to shake the table. I was also exposed to new injustices that threaten health equity, so I know that there will always be something new in this field that requires innovative solutions. Ultimately, I hope to be in at the forefront of improving the accountability and efficacy of international humanitarian health programs.
What are you hoping to gain from the fellowship?
Through the fellowship, I hope to expand upon my experiences as an undergraduate student to facilitate relations between the students and staff at GW. I am excited to grow and strengthen my relationship with the university's professors and administration.
I am humbled by the wealth of opportunities that lie within the mentorship I will gain through this program, and I cannot wait to take part in that experience as well. Lastly, I am so grateful that I will be able to have this level of professional development while concurrently pursuing my master's degree. 
Is there a moment in your GW experience that you think has significantly impacted you?
There are some #OnlyatGW moments that stand out to me such as the Inaugural Ball I attended my freshman year or seeing French President Emmanuel Macron across the street from my sorority house.
However, the moment I think impacted me the most was traveling to India by myself to study abroad for five months. I had the best time completely immersing myself in a new culture with different languages and so much amazing food and making irreplaceable new friends. All the new things I experienced in my time abroad taught me resilience, confidence and compassion. I wouldn't trade the time I got to spend there for anything. While working on an independent research project there, I connected with one of my Milken professors in Washington, D.C., who guided me and gave me insight that my project would not have been complete without. That made it clear to me that my experiences at GW extend far beyond the confines of Foggy Bottom.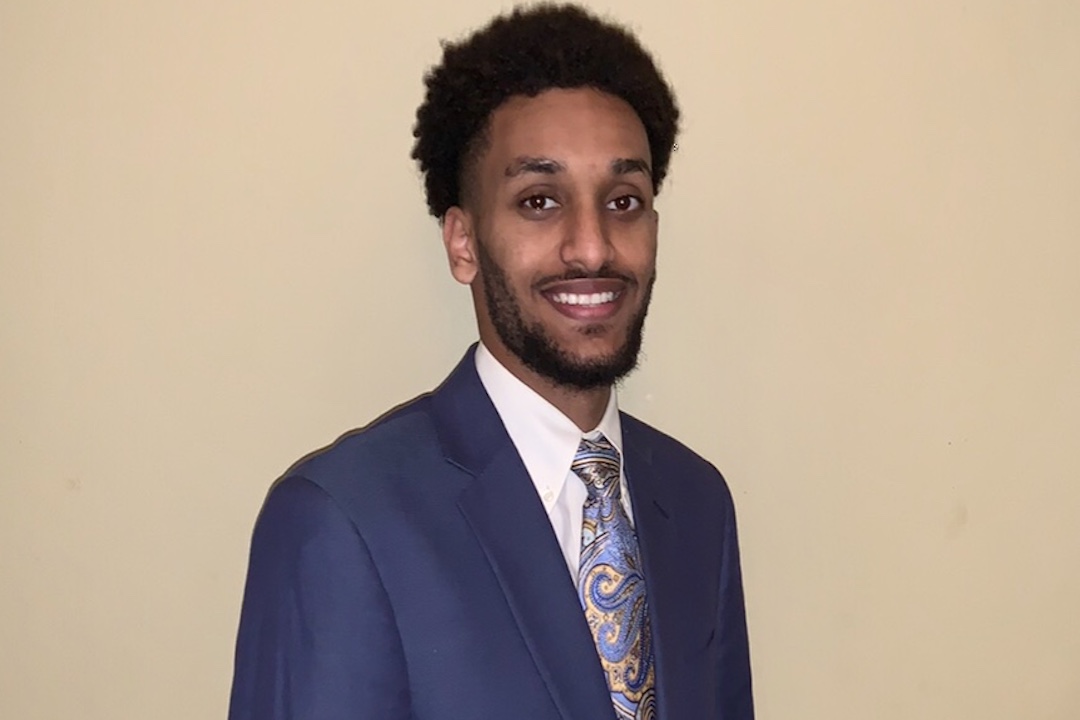 B.S. Business Analytics, School of Business
Hometown:
I am from Washington, D.C.
Pursuing:
Master of Science in Business Analytics, School of Business
What is your dream job?
My dream job is to be a data scientist. It is what I plan to become after I complete my degree. In my field of study, I see that position as the best job out there. I also want to establish an international footprint in my field. I want to help my country, Ethiopia, grow and tackle the issues it currently faces.   
What are you hoping to gain from the fellowship?
Throughout the fellowship program, I hope to become even more involved with the GW community and the greater D.C., Maryland and Virginia area.
The fellowship will also be a great way to ease into the real world because I will still be a full-time student, but will also have added responsibilities at my placement and as an ambassador of GW. There is a strong network of alumni and current fellows I will be able to network with.
Is there a moment in your GW experience that you think has significantly impacted you?
One of my most memorable moments at GW was spring 2019 when Ramadan overlapped with the end of the semester. During this time, I was able to see my friends and the greater D.C. community every day. My classmates and I were fasting while studying for finals. We stayed up late studying, then we came together for a short meal before fasting for the day. At sunset, we came back together to break our fast as a family. For many of us, it was our first time observing the holy month of Ramadan away from home, so coming together helped tremendously.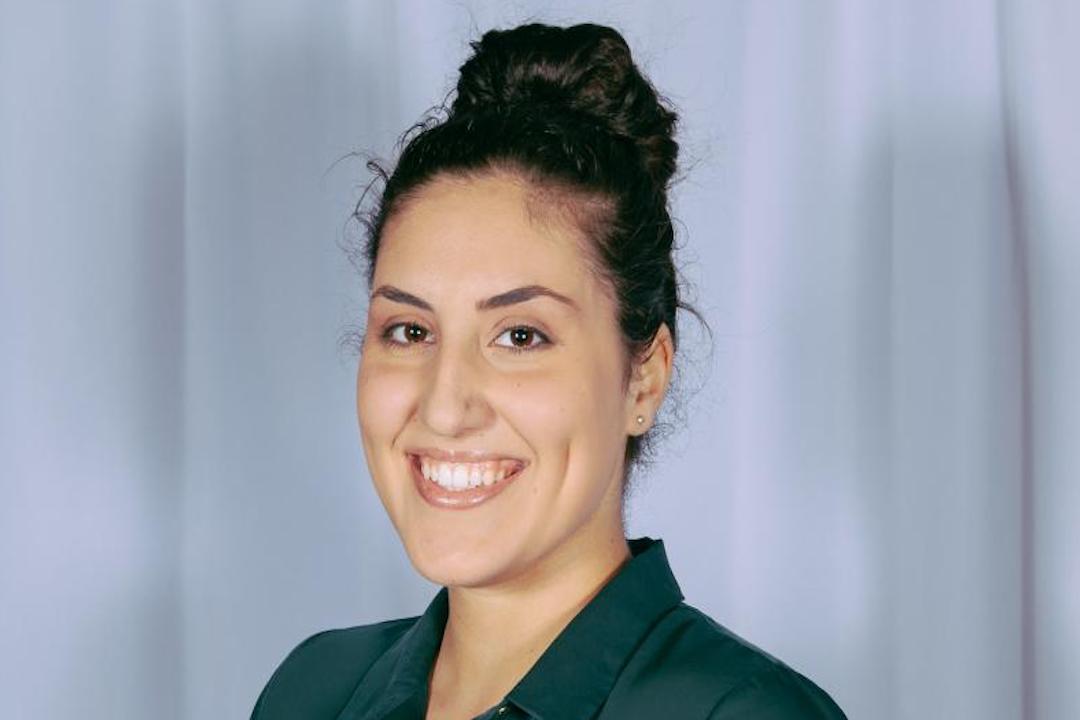 B.A. International Affairs, Elliott School of International Affairs
Hometown:
I am from Philadelphia.
Pursuing:
Master of Public Administration, Trachtenberg School of Public Policy and Public Administration
What is your dream job?
My dream job is to be the inspector general for the city of Philadelphia.
Although it may not sound exciting, I am pursuing a graduate degree in public administration to improve and preserve municipality functionality. I have long wanted to pursue a career that will allow me to fix injustices, transform broken systems and better the lives of the community members who helped raise me. Within the inspector general's office, I aspire to evaluate and upgrade the struggling programs related to health and disability services, education, criminal justice, veteran affairs, food insecurity and public works.
What are you hoping to gain from the fellowship?
I am so humbled to serve as a Presidential Fellow, not only because I will make life-long connections and gain transferable professional skills such as ambassadorship, advocacy and facilitation, but also because I will have the unique opportunity to do so while helping to improve and connect the GW community. In particular, I look forward to serving on panels and task forces, where my insights and perspectives can help upgrade the student experience through enhanced GW resources such as mental health, disability, financial aid, Title IX and COVID-19 services. Most importantly, I am excited to be among such inspirational and dedicated peers and faculty with whom I anticipate achieving immense transformation. 
Is there a moment in your GW experience that you think has significantly impacted you?
Student activism, in high times and low times, is what has made the most significant impact on my GW experience. Being a student leader on campus makes you privy to both the celebrations and the grievances of GW students. The COVID-19 pandemic, in particular, has made that complex reality even more clear.
As a community, now spread far and wide, we have to support one another in unprecedented ways as we are experiencing significant hardships that point to areas in need of improvement across the institution. As GW students, we are never content with the status quo. This keeps us accountable and moving forward as a community and leads to improvements to the university through the use of collective student voices, leadership and action.