By Tatyana Hopkins
The D.C. area is full of coworking spaces and incubators for fast-growing tech companies and other innovative startups. As students from the region's many universities and colleges take advantage of the resources available to new companies and pursue entrepreneurial endeavors, several George Washington University students have been recognized by local innovation news source D.C. Inno to be among the top 25 innovators in the area under the age of 25.
Here are the five GW students and alumni who made the list:
Danya Sherman
Founder, KnoNap
GW senior Danya Sherman is the creator of KnoNap, a discreet and disposable napkin that detects the presence of various date rape drugs in a drink.
"In 2016, Epoch Times estimated that one out of every 13 college-aged individuals suspected having a drink laced with a date rape drug," said Ms. Sherman, who studies international affairs with a concentration in security policy. "I had been brainstorming different inclusive tools that could be utilized in social settings to empower individuals against drug-facilitated sexual assault and crime."
Prior to working on KnoNap, she worked on Capitol Hill and in non-governmental organizations addressing women's issues and human rights.
Ms. Sherman competed in the 2017 GW New Venture Competition, where she was a finalist and won the Audience's Choice Award. She was also a Vinetta Project Venture Challenge finalist and accepted into Halcyon House's Incubator, where mentorship has helped her grow the business.
"I have been honored and humbled to continuously receive support from peers, colleagues and complete strangers," Ms. Sherman said.
---
Sanna Taskinen
Manager, Alley Powered by Verizon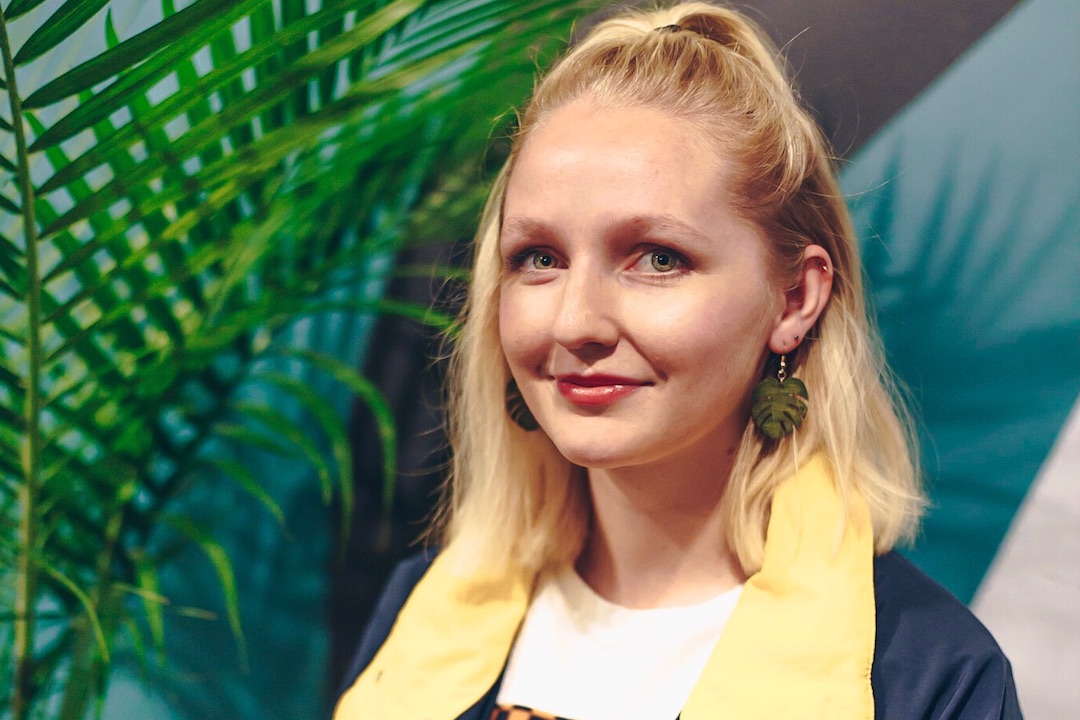 ---
Sanna Taskinen, B.A. '16, runs the Alley Powered by Verizon coworking space in Washington, D.C, for up-and-coming creators in technology, design and innovation.
"I am the liaison behind connecting members to one another as well as with our resources via Verizon," Ms. Taskinen said. "As I have been here for over a year, I have had the opportunity to deeply understand the esoteric needs of individual startups and assist in finding essential resources."
According to Ms. Taskinen, among the most "exciting" resources the hub offers businesses is high-bandwidth, low-latency 5G wireless connections. She also said available Kerb technology, which analyzes video and photos to track and measure pedestrian traffic, has the potential to support initiatives that reduce pedestrian accidents as well as offer business owners insight on where to locate their establishments.
In addition to technology, she said managers of the coworking space also research how office design and layout relate to productivity, so they can implement the findings in their operations.
"By facilitating the basic needs of our members and by maintaining a high-tech environment, our member companies have what they need to be unhindered in their innovation," Ms. Taskinen said.
Prior to managing the operations of Alley's office spaces, Ms. Taskinen interned for a mobile game startup called Nitro Games in Helsinki, Finland, during her undergraduate career at GW.
In addition to her work connecting the area's emerging entrepreneurs to office resources and other members, she is also a musician. She has performed at several embassies throughout D.C. and will be part of an upcoming NPR Tiny Desk concert. 
---
Max Friedman and Liran Cohen
Co-founders, Givebutter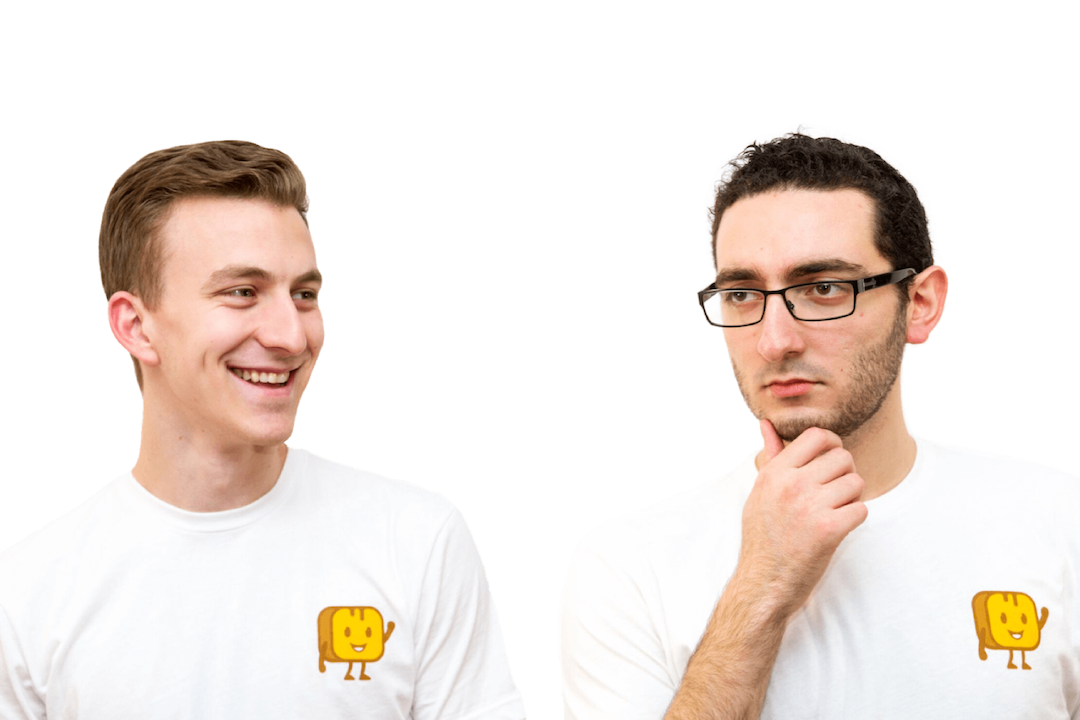 ---
Max Friedman, B.S. '17, and Liran Cohen, B.S. '18, founded and run Givebutter, a free fundraising platform for events, crowdfunding and donations.
Mr. Friedman handles Givebutter's product strategy, marketing efforts and customer-facing responsibilities. He also sits on the board of Humans for Education, a nonprofit helping schools worldwide become financially independent and is a contributor to Fast Company's Leadership section.
Mr. Cohen, who is currently pursuing a master's degree at GW, works behind the scenes to implement customer feedback and leads Givebutter's product design and development. He is a self-taught developer and has built more than 20 apps, websites and games featured in The Washington Post, Wall Street Journal and Inc.
They were finalists in the 2017 GW New Venture Competition.
"From our personal experience in student organizations at GW and hundreds of subsequent conversations with nonprofits, we learned how existing fundraising platforms could be incredibly misleading with fees, focused too much on the transaction and lacked any emphasis on building a real community," Mr. Friedman said.
"We also noticed that online fundraising was exploding in popularity, but as an industry it had hardly changed since the initial few sites were launched around 2006," Mr. Cohen said.
The two built the first version of Givebutter in March 2016, and after some initial success publicly launched the site at the end of that summer.
Since its inception, Givebutter has processed millions of dollars in donations for more than 10,000 nonprofits, student organizations, sports teams and startups including several local causes such as a kosher food truck started by a GW student.
---
Blake Richardson
Creator, CryptoPets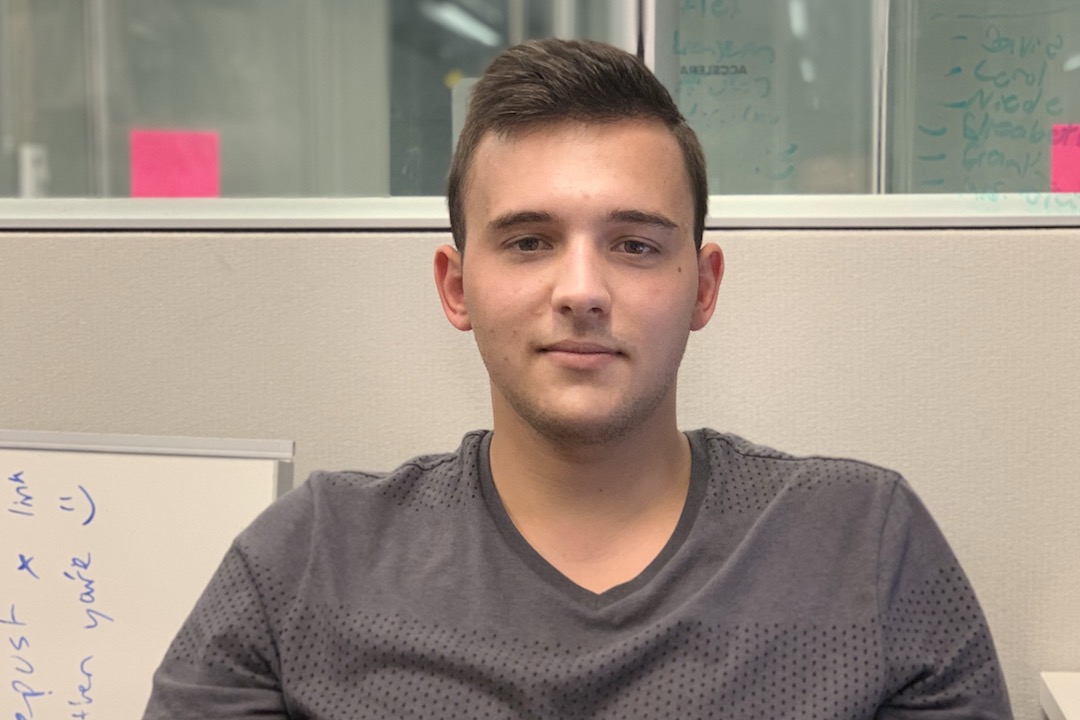 ---
Blake Richardson launched the video game CryptoPets in December 2017 with fellow GW senior Mitchell Opatowsky.
CryptoPets lets users monetize their gameplay by providing an integrated marketplace for in-game rewards and the transferability of rare character assets using blockchain.
"Blockchains are global public distributed ledgers where computers use cryptography to verify transactions," Mr. Richardson said.
He said blockchain technology enables each character of the game to be individually verifiable and unique and allows users absolute ownership of their virtual characters and in-game purchases. He also said the technology makes all virtual goods collected, earned and purchased within the game globally transferable to other games ecosystems while maintain integrity of the transferred data. 
"Blockchain technology has massive disruptive potential in the near-term for the financial, gaming and media industries and nearly every other industry over the next five to 10 years," Mr. Richardson said.
He uses a team of young developers as well as tech industry veterans to run CryptoPets and to explore the limits of technology through the development of online battles and game mechanics.