Before the show, George Washington Today visited cast rehearsals and asked some of the performers what they're looking forward to as they unveil this innovative new production.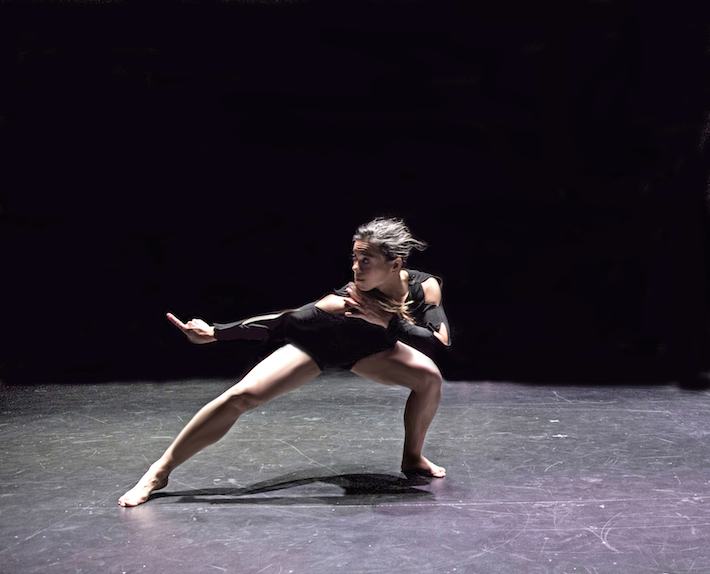 Giselle Ruzany, B.A. '97,
We've been working on this for two years for the 40th anniversary of the company, and the idea was to do a memory lane of Maida's past works while creating new choreography. At the beginning, we looked at videos from the 1970s and 1980s and studied everything in them. Then, we'd build new work around Tania's art.
Maida wanted everything to come from our emotion, so the show is very somatic because of the helmet and how Tania's cyber worlds affected our movements. We wanted to be very engaged with all of the movement.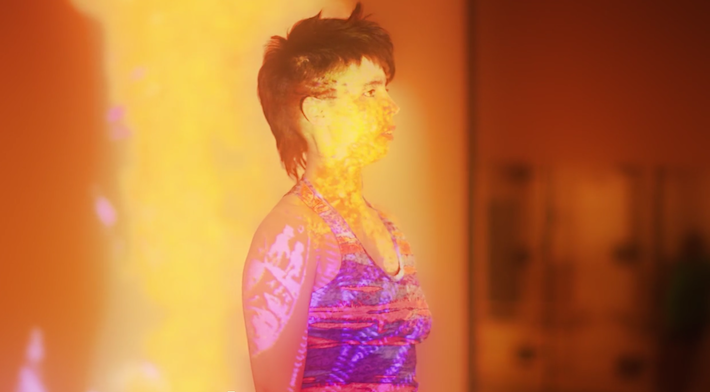 M.F.A. Student Alicia Diaz
I was really excited by the idea of a really intricate and intriguing interdisciplinary proposal with movement, live electronic movement, the virtual worlds and then the technology of this helmet that can pick up brain waves... I've never been involved with the virtual worlds or the neuroscience aspects—this is new to me, and probably many people. It's out of the ordinary, and the word "cutting-edge" is very appropriate.
I feel this performance is very much about relationships—not romantic relationships, but how one encounters others in a given context and what happens in those interactions. In the sections I'm doing, I'm anticipating what happens when different forces come together and when I come in contact with the helmets and the visualizations.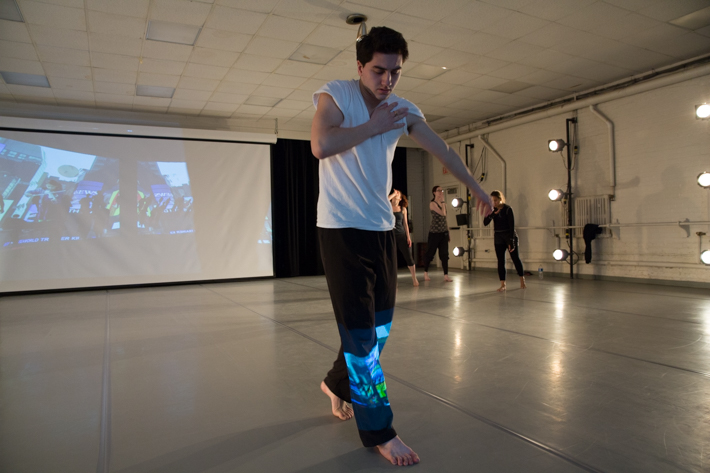 When I originally heard about "MindFluctuations," I was intrigued. It's a cool, odd concept that breaks through the classical form you often see. An audience member looks at a dancer in the show, and he'll see the movement, the choreography and, of course, the head sets and computer simulations in the back. The audience will have an idea of what the dancer is feeling and thinking from an internal perspective.
Maida's genius is that she can create something, but the message is ultimately what each individual audience member takes away from it. There are so many multilateral perspectives coming from this one piece of art.
---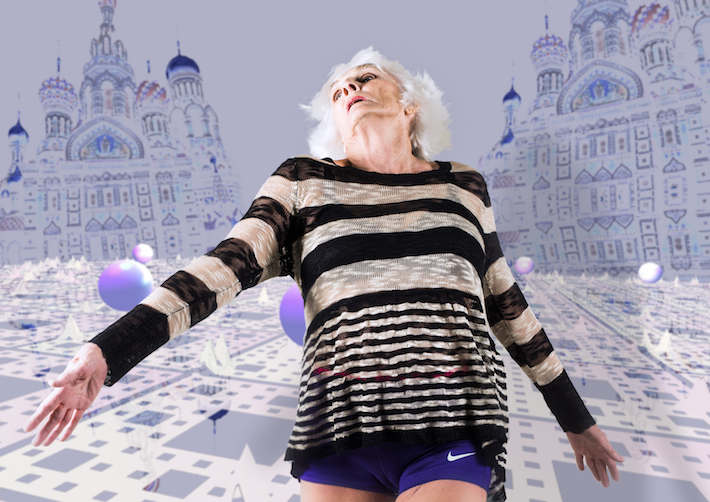 Professor Maida Withers
You can imagine what it's meant for me to go to Brazil and bring a computer artist [Tania Fraga], then get musicians, then bring in dancers. It takes time, energy and money. And often, you have more time than you have money. Because we're not going to perform this for the next 10 years, I can try an experimental technology that maybe in five years will be astonishingly developed. I've always been ahead of the pinnacle—I don't know why, other than I just find myself there. The collaborators who are interested in live action and technology, we all somehow find each other—and that's an interesting phenomena.
During the show, each dancer introduces themselves through movement onstage.  They also perform a lot of material I created and taught them, and then there are segments from my past repertoire. The show unites these dimensions of my life, which have been a commitment to collaboration, innovation and live music.