Ever wonder what it's like to work in one of the skyscrapers that mark New York's skyline?
A cohort of 33 George Washington University undergraduate and graduate students received that opportunity during the second annual Career Quest, a professional development program topped off by a two-day tour of top employers in New York City.
The Center for Career Services and the Career Services Council launched Career Quest last year. It is was developed through the Career Services Enhancement Initiative and funded by Board of Trustees member Mark R. Shenkman, M.B.A. '67, and his wife, Rosalind.
This year's cohort that made the trip during Spring Break included students from the Elliott School of International Affairs, the Columbian College of Arts and Sciences, the School of Engineering and Applied Science, the School of Business, GW Law, the Corcoran School of the Arts and Design, the School of Media and Public Affairs and the College of Professional Studies.
During the two-day program, students were divided into three industry-specific tracks: media and communication, civic engagement and public service, and fine and performing arts. They met with GW alumni and 20 employers including Hulu, the New York Times, Simon and Schuster, Citigroup, Ogilvy Common Health Worldwide and Aperture, among others.
George Washington Today reporter Brittney Dunkins spoke to four students about their Career Quest experiences.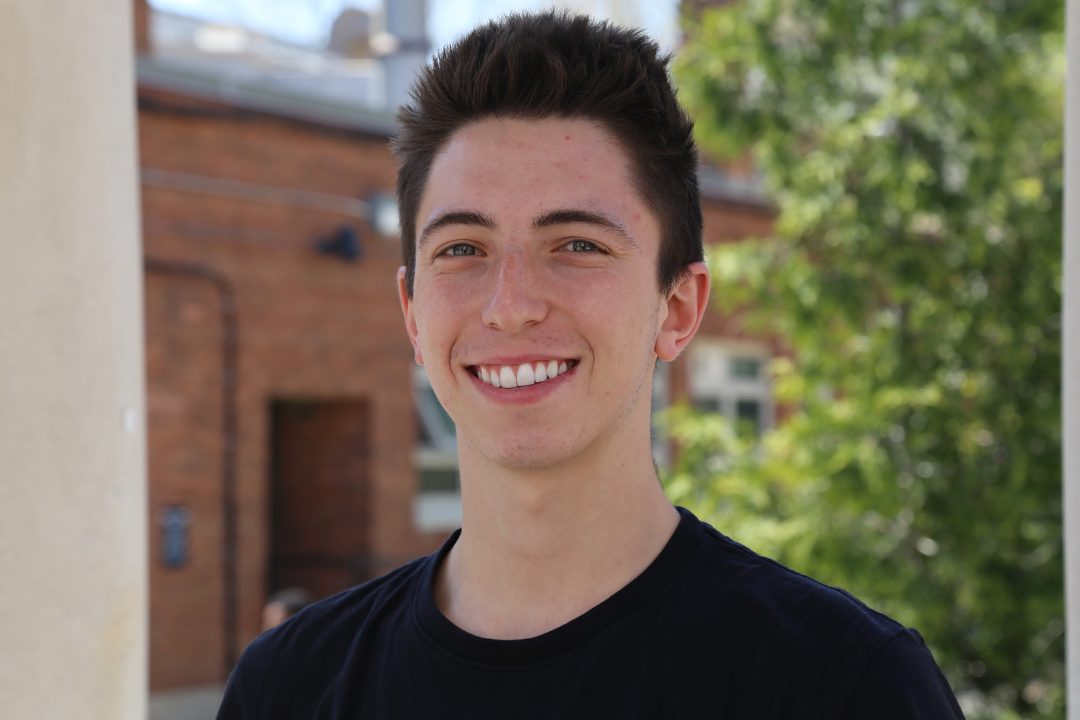 Zach Kahn
Class of 2016
School of Media and Public Affairs
What do you hope to pursue after graduation?
My aspirations include joining a new media company in a business development or marketing capacity or a technology company in a similar capacity. Companies like the New York Times, CBS Interactive and Hulu are all of great interest to me, and I was able to visit all of them
Q: What was the trip highlight?
A: The opportunity to meet and chat with leaders at the New York Times, tour their iconic office building and see all of the [portraits of] Pulitzer Prize winners on display on the top floor was incredible.
Q: Advice for students interested in the trip?
A: During the program, I would recommend that students bring a notebook and pen to jot down all that they are experiencing. At the time, it may seem like you are going to remember what has been discussed, but there is nothing more solid than ink on paper.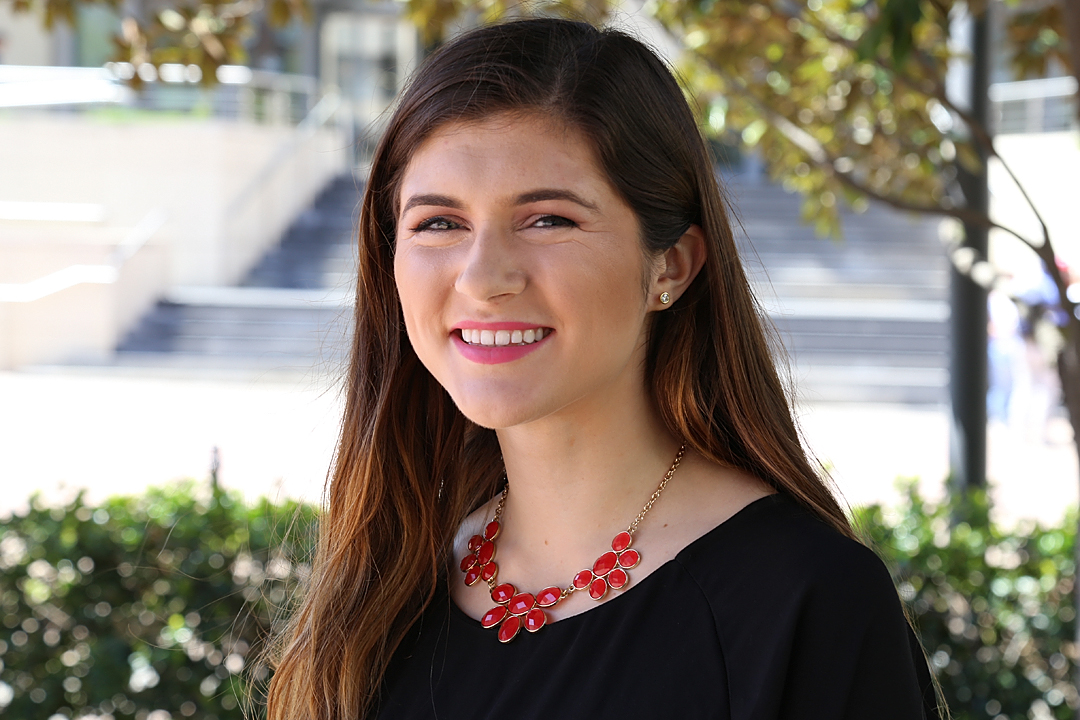 Victoria Rowe
Class of 2017
Columbian College of Arts and Sciences
Q: Why did you apply for Career Quest?
A: I grew up in Denver and came to GW with almost no connections, professional or otherwise, on the East Coast. I have had countless opportunities throughout my years at GW to build lasting relationships with professionals in D.C., but Career Quest gave me a unique opportunity to expand my network into one of the most inspiring cities in the world, increasing my career prospects and my understanding of my field.
What was the trip highlight?
A: The incredible amount of support and encouragement I received from New York City-based GW alumni during a networking breakfast. Each individual I spoke with was invested in my professional development and success and had meaningful advice to give. This experience reinforced that being a GW Colonial is more than a four-year experience in D.C. Following graduation, I will have a worldwide network of individuals cheering me on.
Q: Advice for students interested in the trip?
A: Be prepared to go beyond just networking. You will have the opportunity to gain more substantial contacts if you put in the time.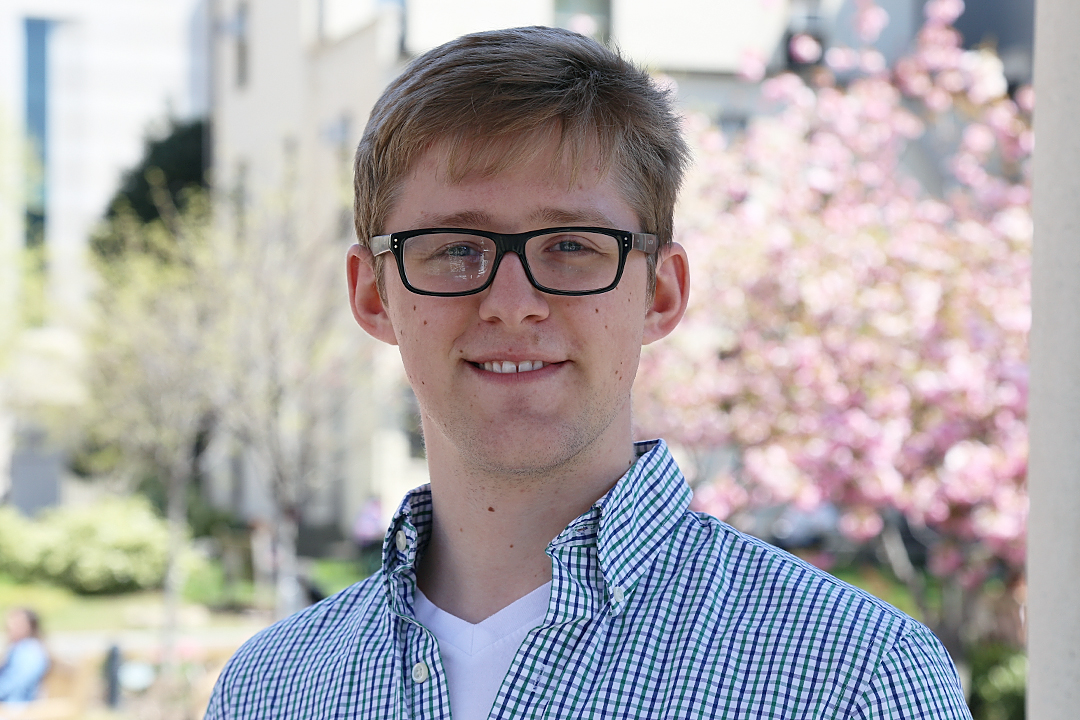 Ben Sanders
Class of 2016
Columbian College of Arts and Sciences
Q: Why did you apply for Career Quest?
A: I applied for Career Quest because I was lost in my search for a job after college. I knew that I wanted to work in the arts and arts administration, but I had no clue what opportunities were out there. One day I got an email from the career center that mentioned Career Quest, and I knew this would be a great opportunity to grow my network. Getting an opportunity to learn inside information about the industry I want to work in and to meet with GW alumni was a no-brainer, but I didn't realize the impact that the program would have on me. 
Q: What do you hope to pursue after graduation?
A: For several years now, I have worked to become a professional dancer, arts administrator and teacher. Career Quest helped me get one step closer by introducing me to people in the performing and fine arts that can help me reach my goals. The best thing about Career Quest and the Center for Career Services at GW is that the staff is still there for you after the program. They are always there to help, and they want to see us succeed.
Q: Advice for students interested in the trip?
A: The only advice I have for people interested in participating in Career Quest is do it! Going to Career Quest was one of the best decisions I made during my time at GW.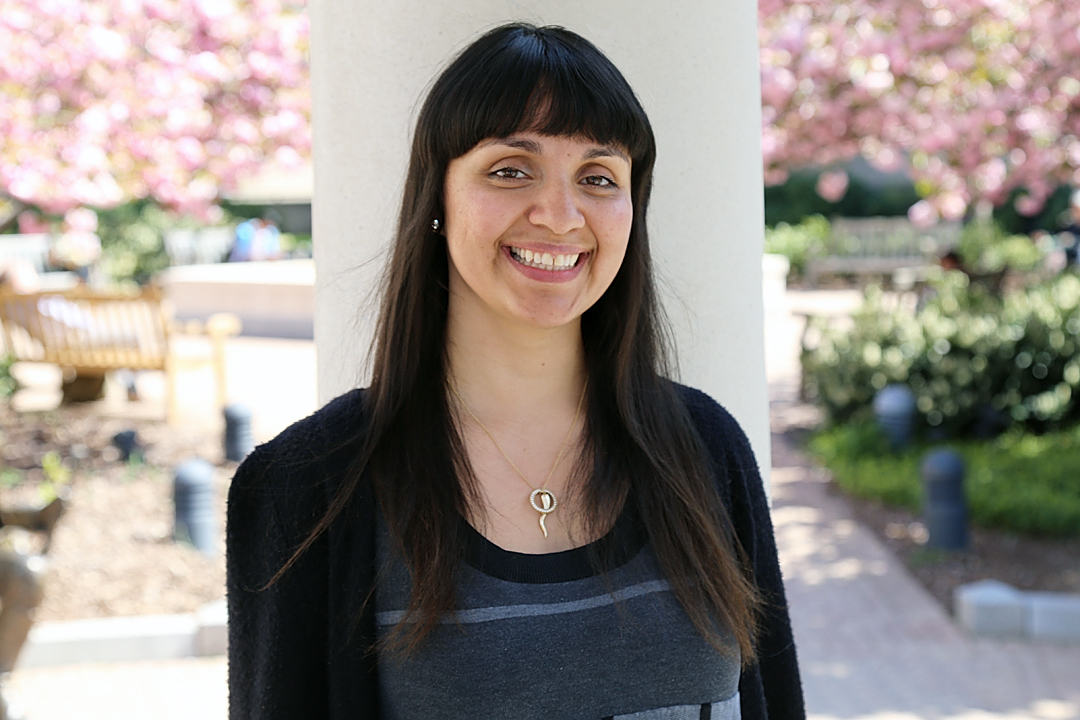 Claudia Lamy
Class of 2017
Corcoran School of the Arts and Design
Q: What do you hope to pursue after graduation?
A: I aspire to own an art services business that meets the needs of an evolving society. I believe artists have the opportunity to influence audiences with the experience of free expression and authenticity. Being a part of Career Quest and hearing from various art and performing arts companies provided me a realistic view that the steps that I am taking academically are aligned with my larger professional vision.  
Q: What was the trip highlight?
A: I found myself listening to Eva Price, the director of Maximum Entertainment Productions, and felt her authenticity when she spoke to us about merging into the theater industry. She emphasized the importance of progress and picking yourself back up after each fall. Her talk taught me that I should always trust myself and "show up."
Q: Advice for students interested in the trip?
A: The advice I would give to students interested in Career Quest is to "show up." Once you get there, you will figure out what you want and need to know. Ask questions and stay open.
(All photos: Rob Stewart/GW Today)