Nine George Washington University alumni will be honored this year for their significant career accomplishments and service to the university at the 2018 Alumni Awards, which takes place during Colonials Weekend in October.
The 2018 award recipients are:
Alumni Achievement Award
Nelson A. Carbonell Jr., B.S. '85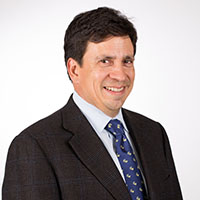 Mr. Carbonell is CEO of Nelson Carbonell and Associates and chair of the GW Board of Trustees. An entrepreneur with more than 30 years of experience, he has founded companies including Cysive, a software engineering services company he took public in 1999; Snowbird Capital, which provided equity and mezzanine debt to middle-market companies; and Nelson Carbonell and Associates, which assists companies with strategy, financing, operations and technology.
Mischel L. Kwon, CERT '04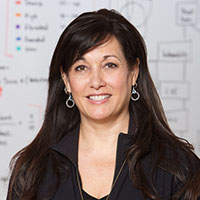 Ms. Kwon is founder and CEO of MKACyber and has more than 35 years of broad information technology and security experience. During her career, Ms. Kwon has led public-sector security solutions and analyzed and reduced cyber threats in federal networks. While serving as the deputy director for IT security staff at the U.S. Department of Justice, she built the first Justice Security Operations Center to monitor and defend the DOJ network against cyber threats.
Ronald R. Peterson, M.H.S.A. '74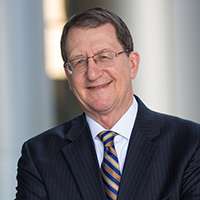 Mr. Peterson is president emeritus of the Johns Hopkins Health System and special advisor to the dean of Johns Hopkins Medicine. His dedication to health care has stretched decades: He served 44 years at Johns Hopkins and 21 years in the dual roles of president of the Johns Hopkins Health System and executive vice president of Johns Hopkins Medicine. Concurrently, he also was the 10th president of The Johns Hopkins Hospital.
Recent Alumni Achievement Award
Joshua D'Angelo, D.P.T. '13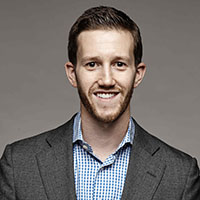 Dr. D'Angelo is co-founder and chief operations officer of Move Together, a nonprofit that increases access to quality rehabilitation medicine. He co-created the first global physical therapy day of service, uniting more than 10,000 physical therapy clinicians and staff to give back to their communities and recently co-founded MovementX, a mobile physical therapy company.
Jake Sherman, B.A. '08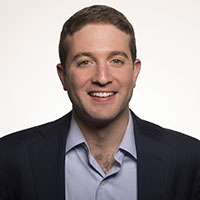 Mr. Sherman is a senior writer at Politico and author of the Politico Playbook. He has been at Politico since 2009, serving as the outlet's leading congressional reporter and covering all major legislative battles in Congress throughout the Barack Obama presidency and into the Trump administration. Mr. Sherman is writing a book about Congress in the era of Trump. It will be published in 2019.
Jane Lingo Service Award
Ashley N. Trick, B.A. '15; M.P.A. '18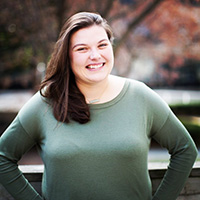 Ms. Trick is a program associate for Immersion Service at the Honey W. Nashman Center for Civic Engagement and Public Service. A lifelong volunteer, she manages GW service programs that reach thousands of students, alumni and others and have an economic impact of more than $1 million annually for the D.C. area.
Alumni Outstanding Service Award
Stephen J. LaForte, B.A. '86, J.D. '93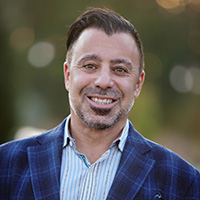 Mr. LaForte is director of strategic corporate operations and general counsel for Cascadia Healthcare. Mr. LaForte has served on GW's Luther Rice Advisory Council and the Seattle Alumni Network and has been co-chair for both. He also recently joined the Board of Directors of the GW Alumni Association.
Renee Lewis, M.S. '90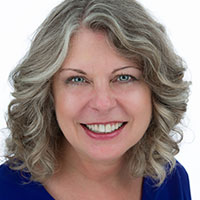 Ms. Lewis is founder, CEO and president of Pensare Group LLC and an award-winning entrepreneur who specializes in using technology to drive business. She has lent her expertise to GW as a former member of the Graduate School of Education and Human Development Advisory Council, former School of Engineering and Applied Science representative to the GW Alumni Association Board of Directors, competition judge, mentor and supporter of several student conferences and programs.
Steven L. Skancke, B.A. '72; M.Phil. '78; Ph.D. '81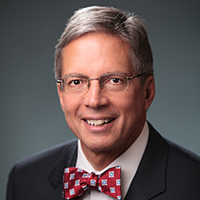 Dr. Skancke is chief investment officer for Keel Point. Dr. Skancke is an adjunct professor of economics and international affairs, teaching graduate courses in international finance and trade, and he is chair emeritus of the Elliott School of International Affairs' Board of Advisors. He previously served on the White House National Security Council and at the U.S. Treasury Department.
---
Presented annually, the Alumni Achievement Awards and Recent Alumni Achievement Awards are given to graduates who have contributed notable accomplishments to their fields. Outstanding Service Awards are given to alumni who have made significant contributions to university programs.
The awards are presented the week of Colonials Weekend, a celebration for alumni, families, students and friends. This year's weekend is Oct. 26-28 and includes popular signature events for all members of the GW community, including a kickoff party, Taste of GW, the Vern Harvest, campus tours and information sessions and class reunion celebrations. Registration is already open.