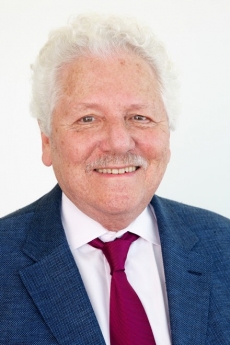 By Briahnna Brown
As the world adjusts to the coronavirus pandemic, the global economy—including in the United States—has been reeling.
Congressional lawmakers passed a $2.2 trillion emergency stimulus package last week to help spark the nation's economy. The bill includes direct payments to individuals, the suspension of student loan payments, federal aid for independent contractors, funding for the Emergency Food Assistance Program and protection from foreclosures and evictions among numerous other provisions.
George Washington University School of Business professor Danny Leipziger spoke with GW Today about the ways the virus has impacted the nation's economy and what this bill could mean for the country's economic future.
Q: How has COVID-19 impacted employment around the country?
A: Unemployment claims exceeded 3.3 million this week, so that tells you how devastating the crisis is for jobs. And this doesn't include people who fall outside the traditional labor market.
Q: How have local businesses and restaurants adjusted?
A: Restaurants are trying take-out options, but most bars and other places are closed. It is useful to note that 50 percent of small business have less than 15 days of cash on-hand and will be struggling soon to meet their obligations. They will need quick relief from the $2.2 trillion package.
Q: Are there concerns about the impact of COVID-19 on the housing market? If so, how might it impact renters versus homeowners?
A: We can expect to see problems servicing mortgages and paying rent, and the $1,200 per person may arrive a bit too late. For this reason, banks and landlords need to offer longer grace periods for payments.
Q: Do the recent changes in the stock market have any broader implications for the nation's economy?
A: The sharp drop is due to fears of recession, some over valuation and short selling, but then simply exits to cash to cover positions and add liquidity. These movements are reversible. The larger issues are in financial markets more generally, and that's why the Fed has offered to buy so many assets and provide liquidity to the system in an unprecedented way, perhaps even more so than during the Great Recession of 2008 and 2009.
Q: Will the new stimulus package help solve some of the economic issues from COVID-19? In what ways?
A: The bill contains not only relief for individuals via extension of unemployment benefits and cash, but importantly it contains relief for small businesses. It does, of course, provide huge benefits for certain sectors, like travel, in loans to the airlines for example. There will always be debates about the composition of the package, but the main point is that it is large (essentially more than 10% of GDP) and much needed to limit the length and depth of the recession, which is inevitable for 2020. This will of course add to our future debt burdens as a nation.
Q: Is there anything that people can do to financially protect themselves in the midst of this pandemic?
A: Well, don't sell your stocks in the trough if you don't have to do so. Seek relief from creditors and search for all public programs that can help you gain that relief. Try and communicate with lenders early before you are in a bankruptcy situation. These are stressful times, but people should be conscious that we are all in this mess together.