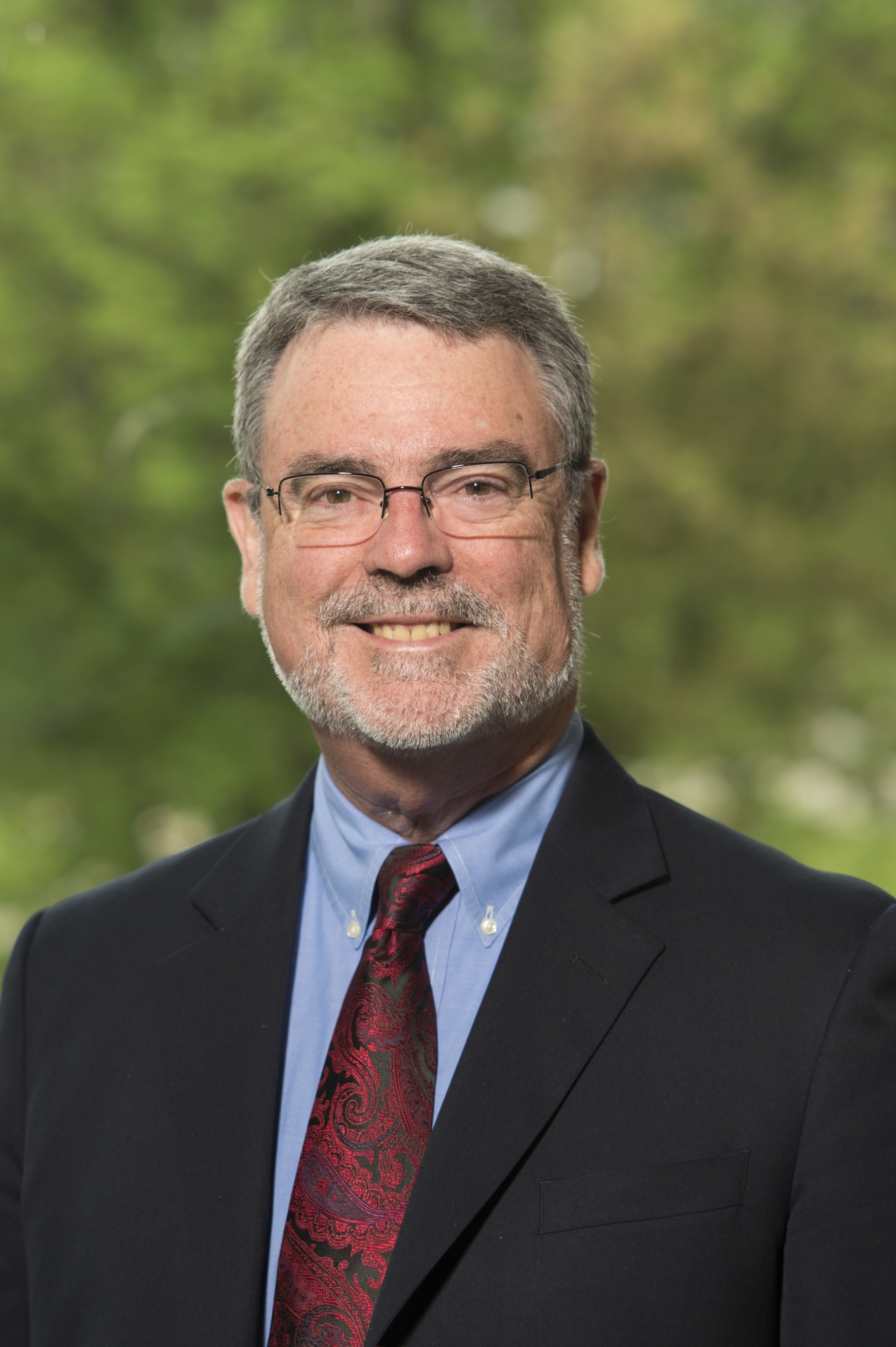 Fitzhugh Mullan, a professor at the George Washington University revered for his lifelong commitment to social justice, health equity and health workforce policies, died on Nov. 29. He was 77.
 Dr. Mullan was a professor of health policy and management and pediatrics at Milken Institute School of Public Health and the School of Medicine and Health Sciences. He joined GW in 1996 and co-founded the GW Health Workforce Institute in 2015. In April, the institute was renamed the Fitzhugh Mullan Institute for Health Workforce Equity to honor Dr. Mullan's illustrious career and legacy.
"Dr. Mullan was a great mentor, colleague and friend to many at the George Washington University, and we are devastated by his loss," said Lynn Goldman, the Michael and Lori Milken Dean of Milken Institute SPH. "His warm demeanor, passion for his work and willingness to help all brightened our school, and we will miss him dearly."
A pediatrician by training, Dr. Mullan's 50-year career included time as a civil rights worker, National Health Services Corps leader, federal administrator, assistant surgeon general, senior advisor to Surgeon General C. Everett Koop, a writer, researcher and advocate for social justice.
Dr. Mullan was born into a family of physicians. He grew up in New York City and studied history at Harvard University. He attended medical school at the University of Chicago, where he discovered his passion for activism.
Dr. Mullan spent time in Mississippi as a civil rights physician. As a pediatric resident, he helped organize the Lincoln Collective—a group of medical residents working to enact change at an urban, underserved hospital—at Lincoln Hospital in the South Bronx neighborhood of New York City. Dr. Mullan then served three years in the United States Public Health Service as one of the first members of the National Health Service Corps —a program he later directed.
At age 32, in the midst of his public service career, Dr. Mullan developed cancer and underwent surgery, chemotherapy and radiation. He wrote a book, "Vital Signs: A Young Doctor's Struggle with Cancer," about his experience at that time and founded the National Coalition for Cancer Survivorship, which still serves as the leading voice for cancer survivors.
Later in his career, Dr. Mullan served as a writer and founding editor of a monthly column titled "Narrative Matters" in the health policy journal, Health Affairs. He served pediatric patients at a community health center in low-income neighborhoods of Washington, D.C., and wrote about his experiences for the journal and for The Washington Post.
In 2015, Dr. Mullan co-founded the GW Health Workforce Institute along with Patricia Pittman, a professor of health policy and management at Milken Institute SPH. Dr. Pittman serves as director of the now-named Fitzhugh Mullan Institute for Health Workforce Equity, which was created to further research and education in health workforce equity.
"Dr. Mullan was considered a national gem among those of us who care about health workforce policy. He brought tremendous heart to his work and was a champion of the National Health Service Corps, a program he helped to shape. At the same time, he was not afraid to take controversial positions on issues such as the outdated and distorted system of public spending on graduate medical education.
"He was fiercely critical of the way in which this country educates the physician workforce. He believed health professional schools should be held accountable for the kinds of graduates they produce, particularly with regard to diversity and willingness to provide primary care in rural and minority communities," Dr. Pittman said. "He will be deeply missed as a colleague, friend and inspirational mentor."
The Mullan Institute conducts research on innovative uses of health workers, measuring social mission in health professions education, diversity in admissions to health professions schools, the impact of the National Health Service Corps, and social mission in nursing education. Dr. Mullan saw this work as an essential part of the effort to build a fairer, better health system, recently calling health workforce and equity "the north stars of my professional life."
Leana Wen, a visiting professor at Milken Institute SPH and distinguished fellow at the Mullan Institute, credits Dr. Mullan with her passion for public health and social justice.
"Ever since I first met him when I was 18 years old, I've wanted to grow up to be like Dr. Fitzhugh Mullan: a compassionate physician, fiery public health advocate and relentless social justice champion," Dr. Wen said. "As Dr. Mullan will forever be celebrated for his leadership in transforming medical education and health policy in the U.S. and internationally, the thousands of us who have been fortunate to call him our mentor will always remember him for his kindness and inspiration.
The Mullan Institute houses the Beyond Flexner Alliance, a national movement to promote social mission in health profession education founded by Dr. Mullan. It also houses two fellowship programs—the Atlantic Fellows for Health Equity and the Residency Fellowship in Health Policy—that demonstrate Dr. Mullan's role as an inspiring mentor, teacher and leader to scores of physicians and public health professionals. The Mullan Institute has received funding from The Atlantic Philanthropies to strengthen and sustain the Atlantic Fellows for Health Equity program, which develops global leaders to understand and address health disparities, through at least 2027.
In October, Milken Institute SPH announced the endowment of the Fitzhugh Mullan Professor of Health Workforce Equity, which is also supported by The Atlantic Philanthropies. This professorship will strengthen Dr. Mullan's legacy by advancing the initiatives of the Mullan Institute, conducting research aimed at strengthening health workforce equity in the United States and around the world, and collaborating with faculty and students at Milken Institute SPH.
"We mourn the loss of Fitzhugh Mullan. He was a force for social justice and health equity who touched the lives of countless people," said Christopher G. Oechsli, president and CEO of The Atlantic Philanthropies. "Fitz's inspiring legacy lives on in the people, programs and policies he nurtured to help bring about fairer, healthier societies."
Dr. Mullan is survived by his wife, Irene Dankwa-Mullan, his daughters Meghan and Caitlin, his son, Jason, his stepdaughter, Perpetua, and four grandchildren.
To make a memorial donation to the Legacy of Fitzhugh Mullan, please click here. To share any beloved memories of Dr. Mullan, please visit the in memoriam page.