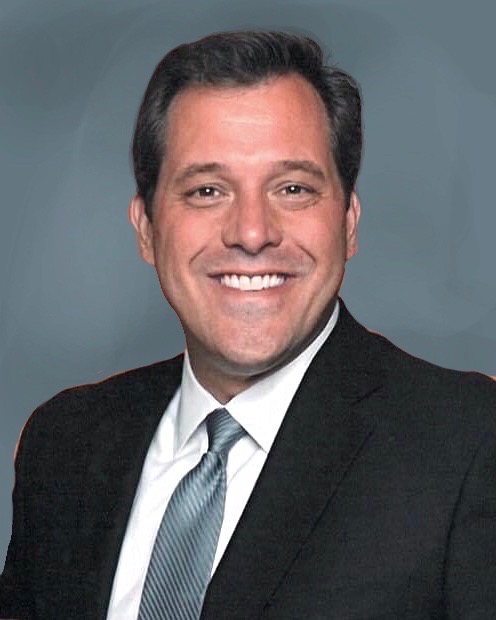 The George Washington University has announced the appointment of Jay Goff as the vice provost for enrollment and student success.
Mr. Goff has more than 25 years of experience as a university administrator, enrollment management leader, researcher and higher education adviser. Currently an executive consultant for universities and higher education technology firms, he will join GW in August.
In his new role, Mr. Goff will lead the development and implementation of a comprehensive plan for the university's student experience from the application process to graduation.
Provost M. Brian Blake said he was excited for Mr. Goff to bring his wealth of experience in enrollment management to GW to lead the university's future enrollment and student success efforts, which includes the offices of undergraduate admissions, graduate enrollment, student financial assistance, Office of the Registrar, enrollment retention, summer and non-degree programs, student systems, services and analytics and career services.
"As an award-winning expert in the field, Jay has worked with many higher education institutions and firms worldwide regarding strategic enrollment and student success," Dr. Blake said. "The strategic enrollment management plans he implemented at several universities led to broader access, diversity, affordability and graduation rate records. In the face of the pandemic, this is the most essential hire that we will make now and in the future."
With a background in strategic planning, organizational effectiveness, university branding, global partnerships, enterprise analytics, student recruitment, retention, financial aid analysis and marketing, Mr. Goff has helped universities expand their student reach and engagement as well as improve their overall institutional recognition.
"It is an honor to be joining the George Washington University. The university's desire to enhance the distinctive GW student experience is exciting and strengthens its position as one of the top comprehensive global research universities," Mr. Goff said. "I chose GW because of its leadership, world-class faculty, outstanding staff and the deep commitment to improving student access, diversity and success. I look forward to working with the entire GW community to further advance the university's reputation through broader national and international outreach."
Previously, Mr. Goff was the chief enrollment officer and vice president and vice provost at two national research universities, Saint Louis University and Missouri University of Science and Technology (formerly the University of Missouri-Rolla). At both institutions, he led the development of strategic enrollment management plans as well as administrative reorganizations, which resulted in the largest and most academically talented new student classes at both institutions.
His enrollment management teams have received national and regional awards for professional service, diversity and student advocacy. The Access to Success enrollment efforts at Saint Louis University were recognized by INSIGHT Into Diversity magazine's 2016-17 Higher Education Excellence in Diversity (HEED) Award. His organizational system for improving student success helped to set records in degree completion rates and received the Lee Noel and Randi Levitz National Retention Excellence Award in 2018.
Mr. Goff has served as a consultant for more than 30 institutions in 10 countries. He was also a coordinator for the American Association of Collegiate Registrars and Admissions Officers' (AACRAO) Strategic Enrollment Management Conference (SEM) for eight years and chaired the SEM National Executive Forum review on college rankings.
Additionally, Mr. Goff has served as an advisory board member for several education and assessment organizations including ACT, the Educational Policy Institute and the National Student Clearinghouse.
Mr. Goff earned his bachelor's degree from Southeast Missouri State University and his master's in organizational communication from the University of Kansas. He is completing his doctoral studies in higher education leadership with a focus on effective change management at Saint Louis University. 
Longtime higher education administrator and enrollment professional Ed Gillis has served as interim vice provost for enrollment management since August 2019. 
"I want to thank the search committee for their work over the last seven months that has identified an outstanding pool of candidates for this critical position, as well as the Resource Allocation Committee, led by deans, faculty and staff, for recommending this position as an essential hire," said Dr. Blake.