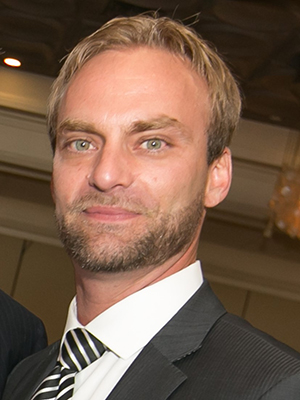 Longtime higher education and health care financial administrator Jared Abramson joined the George Washington University Monday as its inaugural vice president for financial planning and operations, the university announced.
Mr. Abramson will be responsible for university-wide strategic financial planning, budgeting and analysis, including creating and maintaining GW's five-year operating and capital plans, financial modeling and forecasting as well as resource planning and analysis.
In addition to leading financial management for GW's schools and divisions, Mr. Abramson also will oversee business intelligence—currently part of GW Information Technology—in an effort to create a more integrated and data-driven financial planning and operating approach. He reports directly to Executive Vice President and Chief Financial Officer Mark Diaz.
"This is a great opportunity to enhance the role that planning plays in the university's long-term financial health, building a stronger GW," Mr. Diaz said. "Jared has the demonstrated acumen and ability to create strategy and deliver superior performance. He has led many initiatives to fundamentally change and improve business processes and operating models."
Mr. Abramson's more than 15 years of experience spans finance and planning, operations, business intelligence, human resources, information technology and research administration, and he has experience operating in complex environments with financial discipline, forging partnerships and bringing a "purpose-driven and empathetic approach," Mr. Diaz added.
Most recently Mr. Abramson was vice chairman for administration and finance for the Department of Psychiatry and Behavioral Sciences at the University of Miami (UM). He previously served as director of strategic planning in UM's vice provost for research office. Prior to UM, he managed data services for the Association of American Medical Colleges.
"I could not be more thrilled to be reuniting with [GW President] Tom LeBlanc and Mark Diaz and to have the opportunity to contribute to and help shape the future of such a wonderful and prestigious institution," Mr. Abramson said.
Mr. Abramson received a B.A. in psychology from State University of New York at Albany and an M.A. in industrial organizational psychology from George Mason University.