The George Washington University is nearing completion on the construction of seven new units of affordable housing in the Foggy Bottom neighborhood.
Created as a key public benefit, or "amenity," of the zoning approval for the Square 75 construction project at 2112 Pennsylvania Ave., NW, GW is finalizing the renovations of three rowhouses—at 2142, 2146, and 2150 F St., NW—to create seven units of new affordable housing.
Amenities are typically included in zoning approvals for projects such as Square 75 and are intended to ensure that the public benefits from the approved construction project.  Other amenities in the Square 75 zoning approval included GW funding for office space for Foggy Bottom Village, the neighborhood senior citizen support network, as well as donations and educational fellowship at the School Without Walls at Francis Stevens.
The historic rowhouses were completely renovated and converted from single-family properties to a mix of one-, two-, and three-bedroom rental apartments and will be available to residents earning up to 80 percent of the average median income in D.C. based on household size.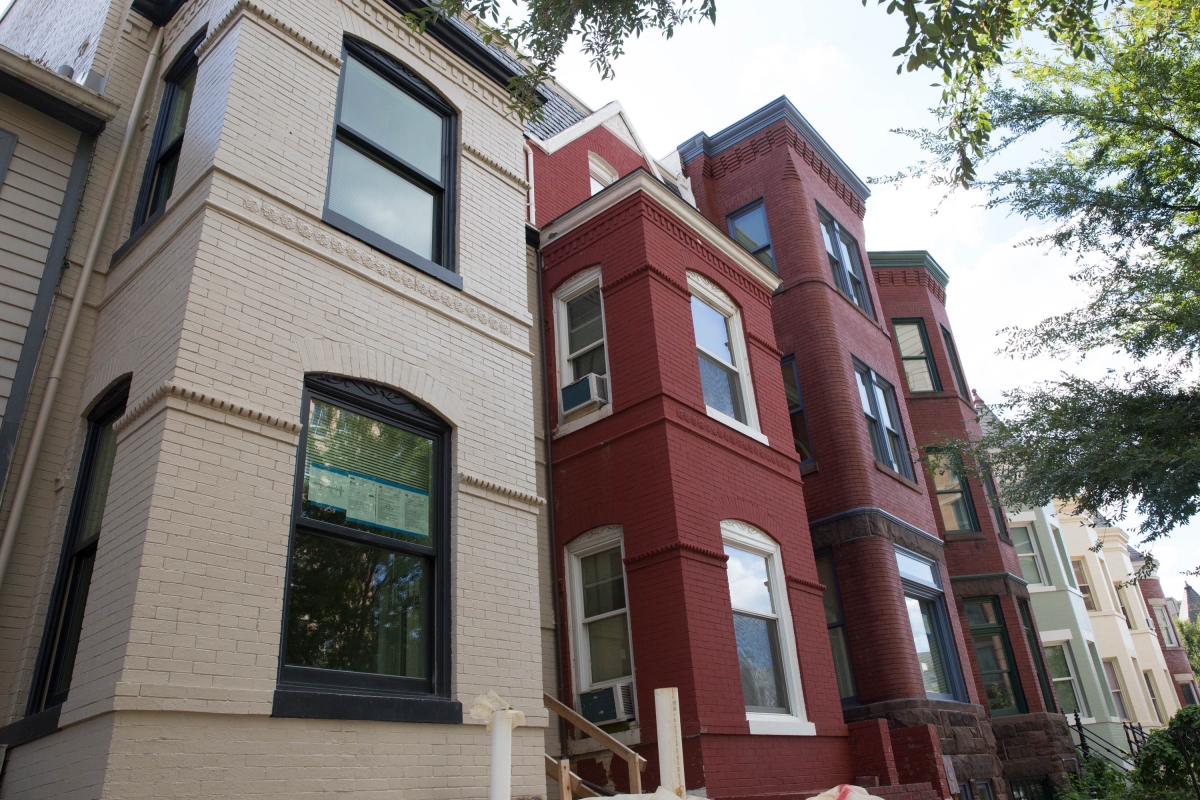 ---
GW hired Nest DC to market and lease the units in accordance with District Housing and Community Development (DHCD) requirements. Income limits vary by the size of the household: A single person must earn no more than $60,816, while a family of four is limited to an income of $87,880. Monthly rent, excluding utilities, is $1,629 for a one-bedroom unit, $1,955 for a two-bedroom unit and $2,281 for a three-bedroom unit, per DHCD standards.
Those interested in more information about the affordable housing units and the application process should contact Tyler Seeger ([email protected]) or Lydia La Motta ([email protected]) at Nest DC, 202-540-8038.