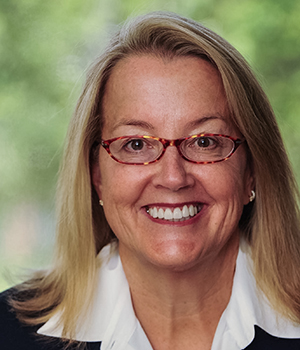 George Washington University Dean of the Student Experience M.L. "Cissy" Petty will assume a new role as vice president of student affairs and dean of students, the university announced Friday.
In an effort to further elevate the importance of enhancing the student experience, Dr. Petty will now report to GW President Thomas LeBlanc and serve as a member of the university's leadership team.
"Cissy has demonstrated exceptional dedication to our students and will be an even stronger advocate for them in her expanded role," Dr. LeBlanc said. "This realignment will ensure student voices are central to decision making at the highest levels of the university."
Dr. Petty will continue to oversee the many areas that support students: the Office of Student Affairs, including campus living and residential education; leadership and student involvement; student rights and responsibilities; and the student health center. The new role adds more areas of responsibility, including the first-year experience and new student orientation; Lerner Health and Wellness Center and recreation; the CARE Network; operations on the Mount Vernon campus; and the Marvin Center for student activities.
"Our students are an engaged, active community, and we are here to do whatever we can to help them achieve academic success and personal growth," Dr. Petty said. "I am excited to build on the progress we have made to the student experience during the past year, especially our ongoing efforts to enhance community space, programs and a sense of belonging at GW."
Over the coming months, Dr. Petty said she would continue to solicit feedback from students, as well as faculty and staff, to identify programming and service priorities and find more ways to improve students' lives at GW.
A nationally recognized student affairs leader, Dr. Petty joined GW in 2018, bringing with her decades of leadership in all aspects of higher education student affairs, especially student involvement, residential life, orientation, housing, health and counseling and recreation and wellness.