New research must be done to help determine whether SARS-CoV-2, the strain of coronavirus that causes COVID-19 disease, is viable in semen or whether it damages sperm, said Melissa J. Perry, a professor and chair of the department of environmental and occupational health at the George Washington University Milken Institute School of Public Health.
"There are still many unanswered health questions about the transmissibility of this new coronavirus," she said.
Dr. Perry and her colleagues published an article in the journal Andrology urging researchers to find answers to critical questions about how the virus impacts sperm and whether it can be sexually transmitted.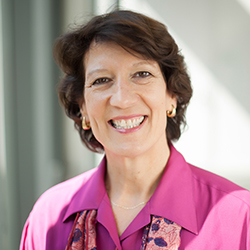 The few studies on SARS-CoV-2 and semen thus far have shown conflicting results.
Two small studies did not detect the virus in semen taken from men who had recovered from COVID-19. Yet, a study of 38 male patients with COVID-19 found that four out of 15 in the acute phase of infection and two out of 23 in the recovery stage had detectable virus in semen samples.
Dr. Perry said additional research will be needed to confirm the presence of SARS-CoV-2 in semen, including information about if and when it can be transmitted to sexual partners.
She said these questions are important because men who have the virus but no symptoms may be able to pass on SARS-CoV-2 and thus may unknowingly contribute to the ongoing spread of COVID-19.
"Indeed, sexual transmission of this sort could be a latent source of infection, potentially leading to a second wave of COVID infections after the first wave subsides," Dr. Perry said. "Determining if COVID-19 is sexually transmitted has important implications for secondary infections and the advice we give to the public about prevention."
Dr. Perry's lab has already started to study whether the virus can damage sperm, a problem that can lead to infertility, where she is working on the hypothesis that SARS-CoV-2 may affect sperm quality.
"Among the many health consequences of the COVID pandemic is the potential that the virus can damage sperm, she said. "Large community-based testing is needed to better understand the impact of the coronavirus on sperm and male fertility."