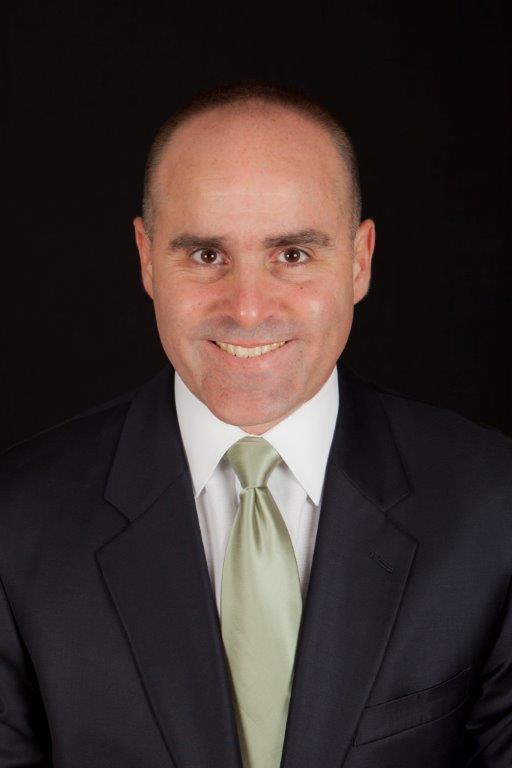 George Washington University President Thomas LeBlanc on Thursday named Mark Diaz as executive vice president and chief financial officer (CFO).  Mr. Diaz, who served for 18 years as a budget and planning leader at the University of Miami, will succeed Lou Katz, who will step down as executive vice president and treasurer at the end of June.
Mr. Diaz will begin his role at GW on Aug. 1.
"Mark was a true partner at the University of Miami in ensuring that our resources and aspirations were aligned. He is a change agent who excels in reshaping processes to drive and sustain academic excellence. I am looking forward to Mark bringing this dedication and vision to the George Washington University as our community works together to achieve preeminence as a comprehensive global research university," said Dr. LeBlanc.
Mr. Diaz served as a member of Dr. LeBlanc's leadership team at the University of Miami, first as associate vice president for budget and planning from 2005-2012 and then as vice president for budget and planning from 2012-2017. Mr. Diaz shepherded the strategic development of the university's operating and capital budgets as well as organizational and business development within the university's academic and administrative units.
At the same time, he served from 2013-2016 as interim CFO of the University of Miami's Miller School of Medicine and UHealth, the university's health system, which includes three hospitals, more than 30 outpatient facilities and more than 1,200 physicians and scientists. He was also a key leader in Miami's culture transformation initiative, which sought to improve both constituent service as well as employee morale through the development of a common purpose statement, shared values and organizational expectations.
At GW, Mr. Diaz will provide leadership for finance and budget, human resources, information technology, facilities and operations, risk management and safety and security. As a member of the president's leadership team, he will work closely with the president, provost, vice presidents and deans, as well as with the university's Board of Trustees, to develop and implement strategic plans to meet the university's current and future budget, financial and operational needs and objectives. 
"The opportunity to join the George Washington University and once again operationalize Tom LeBlanc's vision was one I could not pass up," said Mr. Diaz. "My passion is organizational assessment and making things better, and I look forward to assisting the university in any way I can to achieve its aspirations."
Mr. Diaz joined Miami's administration in 1999 as executive director of medical finance operations and budget at the Miller School of Medicine.  Prior to Miami, Mr. Diaz was a manager at KPMG focusing on health care. 
He is a double alumnus of the University of Miami, earning a bachelor's degree in accounting and master's degree in professional accounting. He and his wife, Marlena, have four children: Monika, 24; Melissa, 21; Max, 11; and Marco, 9.