GW's first $1 billion fundraising campaign breaks records and delivers millions in support for students, researchers, faculty and programs.
The George Washington University announced on Monday the final results of Making History: The Campaign for GW, during which nearly 67,000 donors contributed more than $1.02 billion to the university. In emails to donors, the university also released the Making History Campaign impact website, which highlights beneficiary stories and campaign outcomes.
"Campaigns are really about people," said Nelson A. Carbonell, B.S. '85, chair of the GW Board of Trustees, who, with his wife, Michele, endowed the Carbonell Family Professor in Autism and Neurodevelopmental Disorders. "They are about getting people engaged with the institution and connecting their passion with an area of the university they can support. And that philanthropic support can in turn transform another person's life."
The Making History Campaign surpassed its $1 billion goal one year ahead of schedule thanks to more than 165,000 individual gifts. Nearly 42,000 alumni donated to their alma mater. During the campaign, 235 new endowments were established, providing perpetual support for student financial aid, professorships, instructional and academic programs, libraries, athletics and more.
"Closing the Making History Campaign a year ahead of time and surpassing our $1 billion goal is an extraordinary accomplishment and a testament to the inspiring work of our faculty, researchers and students," said George Washington President Steven Knapp, who, with his wife, Diane Robinson Knapp, created the Steven and Diane Robinson Knapp Fellowship for Entrepreneurial Service-Learning. "The campaign has established a successful foundation for philanthropy and set a new bar for success. It's my hope that GW donors and alumni will stay involved with this great university and continue to give back."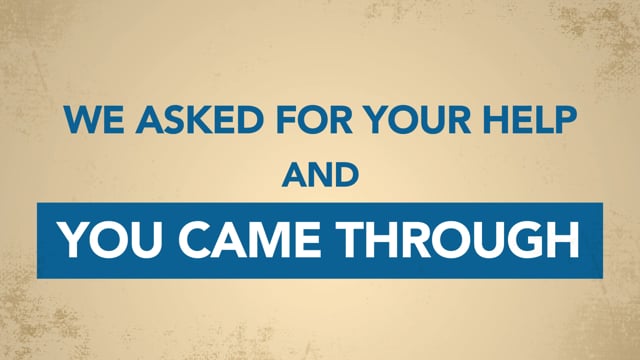 The Making History Campaign realized significant accomplishments around each of its three pillars: support students, enhance academics and break new ground. During the campaign, donors gave:
More than $177 million to support students, including 128 new endowments for student financial aid; the creation of the Cisneros Hispanic Leadership Institute; Clark Engineering Scholars; Milken Scholars; Slim Scholars; upgrades to Gelman Library; funds for varsity athletics programs; the more than 500 student-athletes and campus recreation programs; and more than $145 million to Power & Promise student aid.
More than $626 million to enhance academics, including 23 new endowed faculty positions; funds to advance science and engineering research and education; support for the new GW Cancer Center; several new centers and institutes; enhancements to career resources; and gifts to grow arts and cultural programs within the Corcoran School of the Arts & Design and in the GW Museum and The Textile Museum.
More than $163 million to break new ground in new and upgraded facilities such as Science and Engineering Hall, the GW Museum and The Textile Museum, the Charles E. Smith Athletics Center and Milken Institute School of Public Health building.
An additional $57 million in unrestricted funds was given to address the university's most pressing needs.
"I can honestly say that I would not have been acting secretary of the U.S. Navy had I not received a master's degree from GW. This university helped advance my career, as it has for so many other students," said the Honorable B.J. Penn, M.S. '80, chair of the Making History Campaign and a generous supporter of Power & Promise student aid and veterans initiatives. "That is why I served on the Board of Trustees, and it is why I became the chair of this campaign. While the Making History Campaign will be a tough act to follow, I am confident that GW graduates will pay forward our generosity in years to come."
The Making History Campaign drew new contributors to the university. Nearly 40,000 donors made their first gifts to GW during the campaign. More than 4,000 GW Loyal donors made gifts each of the six fiscal years of the campaign. The five funds that received gifts from the largest number of donors were Power & Promise Student Aid, President's Fund for Excellence, Law School Dean's Fund, Alternative Breaks Gift Fund and GW School of Business Annual Support.
"The philanthropic support we received during this campaign improved the GW experience for thousands of Colonials, and it will continue to provide resources to help the university attract and empower students and faculty for generations to come," said Matthew R. Manfra, interim vice president for development and alumni relations. "We will build on this strong foundation and will continue to rely on thousands of engaged community members to help shape the future of GW."