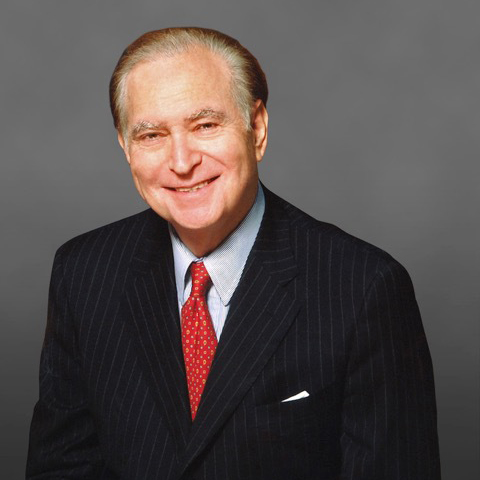 President George Washington believed that there should be no religion dictated by the state. All citizens could worship and practice as they wished, or in fact, could observe no religion at all. Ambassador John L. Loeb, Jr.'s $12.5 million commitment to the George Washington University is based on this unique and historic concept. This bequest builds upon the ambassador's initial $2.5 million gift in 2016 that established the Loeb Institute for Religious Freedom at GW. 
Since its founding, the Loeb Institute has transformed the way students, faculty, historians and researchers address pressing issues of religious diversity and freedom in contemporary society. The bequest will enable the institute to build on its existing efforts and firmly establish itself as an interdisciplinary hub and leader for the study and advancement of religious freedom.
Ambassador Loeb served as the U.S. ambassador to Denmark from 1981 to 1983 and as a public delegate to the United Nations. He is a businessman, philanthropist and art collector, and he was a partner of the Wall Street investment banking and brokerage firm Loeb, Rhoades and Co., from 1957 to 1979. He has long been a champion of religious freedom. In 2009, Ambassador Loeb built a unique Visitor's Center on the campus of Touro Synagogue, the oldest existing synagogue in America, built in 1763, in Newport, Rhode Island. In 2015, he received the Emma Lazarus Statue of Liberty Award from the American Jewish Historical Society.
"Ambassador Loeb's generosity has already had a major impact, enabling the institute to educate, train and teach George Washington's unique and historic concepts to students and introduce a select group of undergraduates to the world of diplomacy," said GW Professor Samuel Goldman, founding executive director of GW's Loeb Institute. "With this new gift, we look forward to increasing the reach of the institute with new programs, including fellowships for writers, activists and practitioners who are bringing the principles of religious freedom to their own communities and institutions."
As GW prepares to commemorate its bicentennial in 2021 and embark upon its third century, Ambassador Loeb's gift underscores the university's focus on addressing critical social issues through its research, teaching and service. The Loeb Institute exemplifies GW's strong commitment to creating positive impact by increasing access to education, improving health equity and tackling social injustices.
"We are grateful to Ambassador Loeb for his generous philanthropy to GW, which is rooted in the strong belief that we must move beyond mere toleration of religious differences to develop sincere respect for each other's beliefs and observances," said GW President Thomas J. LeBlanc.