Campus Life 101 is a series from GW Today offering tips on the basics of navigating life at college.
---
Students at the George Washington University are no strangers to stress—and neither is anyone else.
"Stress is a naturally occurring part of life," says Jessica Parillo, director of Counseling and Psychological Services (CAPS) at the Colonial Health Center. "Having some amount of stress is adaptive and protective, because when it's healthy, positive stress can push us to engage with the challenges and opportunities that are meaningful. But experiencing too much stress for too long can be really harmful."
When triggered by short-term stressful stimuli like a looming deadline, a low bank balance or a high-stakes dinner date, the autonomic nervous system floods the bloodstream with stress hormones. These include adrenaline (the "fight, flight or freeze response" burst of energy that tenses muscles, increases heart rate, speeds up breathing and focuses attention) and cortisol (a versatile hormone that helps regulate blood pressure, fluid balance and other necessary bodily systems). Breathing becomes shallow and muscles tense as the body prepares for action.
That's not always a bad thing. Moderate stress levels help us concentrate, compete, perform under pressure and make it to class on time. But the system is supposed to be self-regulating: When the threat passes, stress hormone production ceases and cortisol levels should return to normal. When our actions don't relieve the stressor, or when a stressor becomes so omnipresent that it feels impossible to escape—like, say, an ongoing global pandemic—the physical stress response can become problematic.
"The body is geared up with no place to go," Dr. Parillo says. "If we do nothing to reverse the physical stress reaction, we can remain in an almost constant state of unproductive tension—a permanent state of fight or flight that really affects our health in the long term."
What causes stress?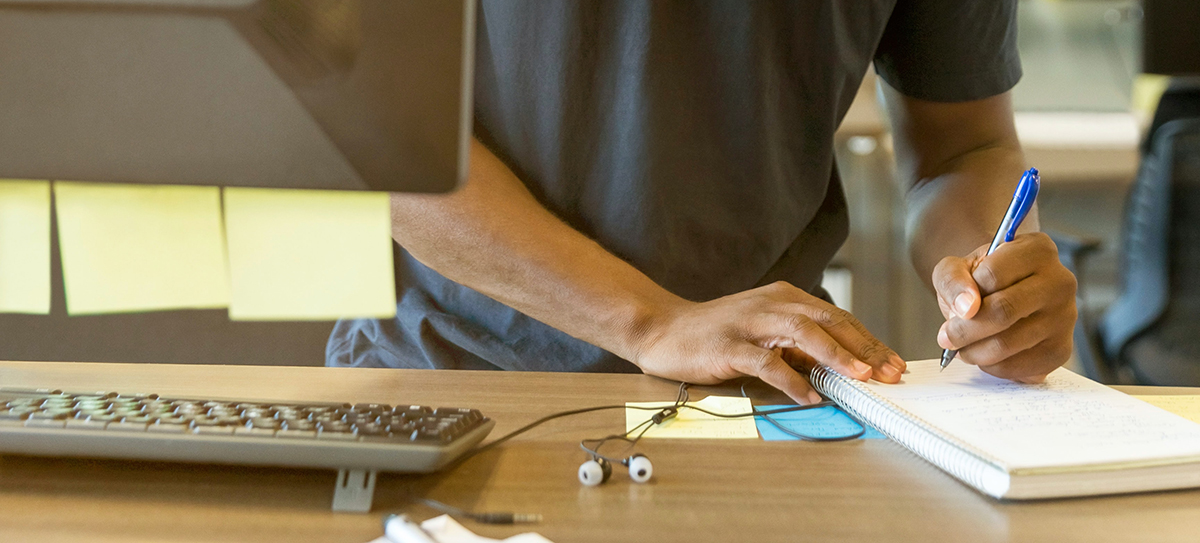 In 2021, one is tempted to ask, "What doesn't?" Stress reactions can be triggered by academic pressure, health concerns, unexpected changes in families or relationships, financial uncertainty or bereavement—all of which may be intertwined in the context of the COVID-19 pandemic.
Even positive changes may cause stress. Making new friends, adjusting to university life, trying a new academic field, getting a job or achieving a leadership position may cause unhealthy stress when not handled with care and self-compassion.
Signs and Symptoms of Stress
Headaches
Nausea and dizziness
Indigestion
Shallow breathing or hyperventilation
Sweating
Heart palpitations or increased heart rates
Aches and pains
Change in appetite
Difficulty falling or staying asleep; increased need for sleep
Trembling or shaking
Dry mouth
Frequent colds or flu
Memory/concentration problems
Feeling restless or "keyed up"
Anxiety
Fear
Anger/aggression
Sadness 
Irritation
Frustration
Depression
Disengagement or boredom
Feelings of insecurity
Pessimism
Feeling that activities are meaningless/anhedonia
Perfectionism
Social withdrawal
Being irritable with others
Being indecisive or inflexible
Uncharacteristic tearfulness
Sexual problems
Substance abuse
Unrealistic expectations
Displaying "all-or-nothing" thinking
While everyone can probably relate to some of these symptoms, it's important to pay attention to the severity with which they manifest, Dr. Parillo says. Different people handle stress differently, and it's not a question of physical or moral strength.
"For some, just getting to classes every day can be a very stressful experience," she says. "We all deal with stress differently. Our ability to cope can depend on our genetics, our previous life events and our social and economic circumstances as well as the practices and skills we have in place for ourselves."
Some people are also more likely to experience stressful situations than others. For example:
Individuals from marginalized racial or ethnic groups, or individuals who identify as LGBTQIA+, are more likely to be stressed about prejudice or discrimination
Individuals who are experiencing or have experienced financial hardship, insecurity and debt are more likely be stressed about money
Individuals with disabilities or chronic medical conditions are more likely to be stressed about their health or about stigma associated with their condition
Luckily, there are universal ways to manage our reactions to stressors and to channel stress in a healthy way.
Coping with stress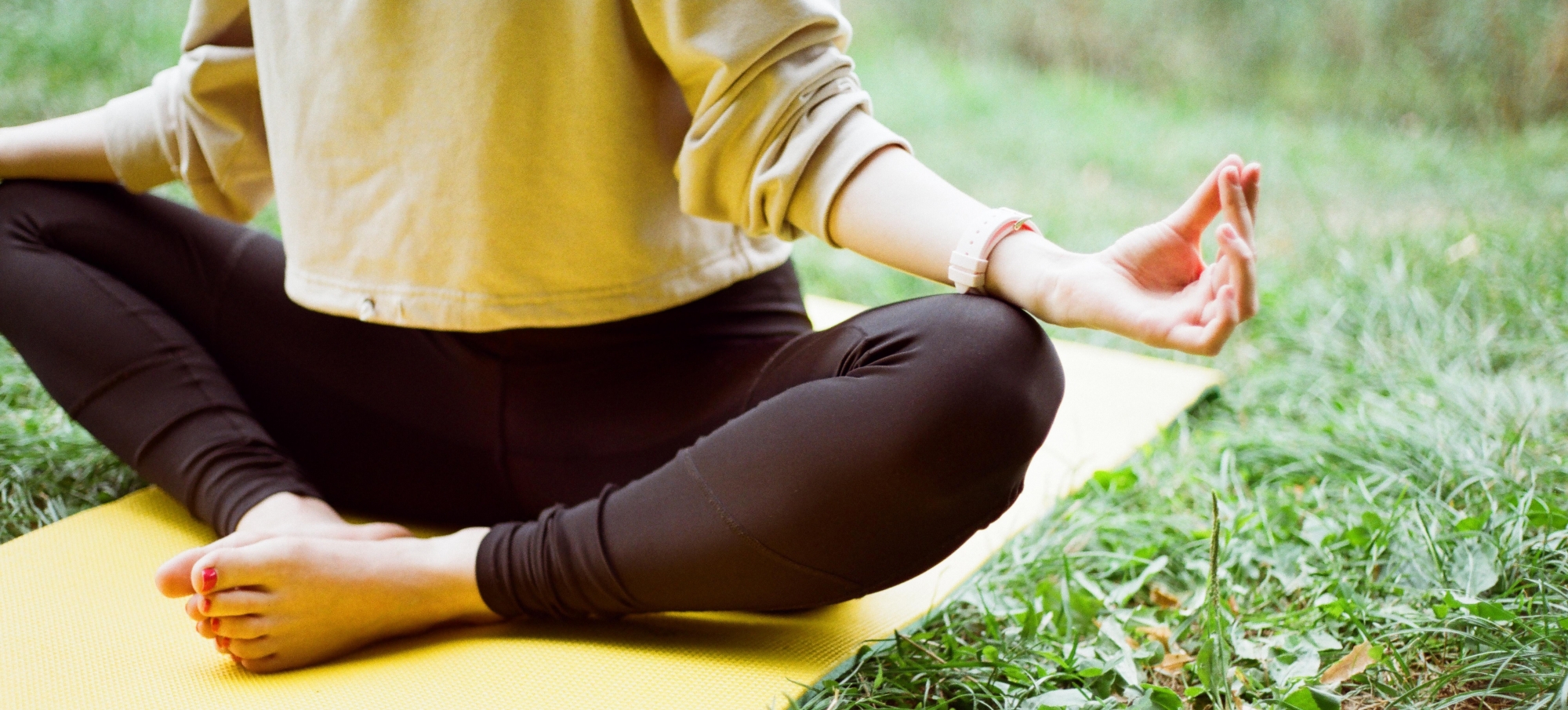 "Being able to recognize the causes and symptoms of your stress can in turn empower you to accept, cope with or change your stressors," Dr. Parillo says. "By combining these skills with your goals in life, you can also learn how to balance and direct your energy so that stress, instead of being a negative force, becomes a kind of personal power."  (Click on each tip for practical stress management steps.)
Services and Resources
Counseling and Psychological Services (CAPS) at the Colonial Health Center offers a number of services for students suffering from stress.
Self-Led Digital Wellness Platform: Silvercloud GW provides free student access to this platform, which provides mental health tools, programs and support tailored to your individual needs and scheduled for your individual pace. It's confidential and accessible 24/7 from a smartphone, tablet or computer.
Well-being Skills Series Beginning Sept. 15, the CHC will host a weekly, hourlong group session every Wednesday at 4 p.m. at which students can collectively meet with a counselor to learn more about various wellness topics. These include including adjusting to change and transition, organization and procrastination, overcoming loneliness and more. No advance registration is required.
Psychoeducation Workshops At these three-session workshop series, students can gain the skills and tools they need to better address and manage their symptoms and concerns. Students interested in joining should contact

[email protected]

to register or speak with a CAPS counselor regarding a referral. Topics and times are:

Anxiety Toolbox: Tuesdays 1pm, Fridays 1pm
Managing Depression: Thursdays 12pm
Mindful Self-Compassion: Wednesdays 12pm
BRIDGE (Building Relationship Intimacy and Dialogue Effectiveness): Tuesdays 3pm

Individual counseling Students may schedule brief, goal-focused individual counseling sessions to provide support in managing concerns related to stress or other concerns.  Sessions usually occur on a weekly or biweekly basis, either in person or virtually, and follow a student-centered treatment model that takes into account therapeutic best practices. Schedule an initial consultation with a counselor by calling (202) 994-5300 during virtual walk-in hours, which are daily from noon to 4 p.m.
Group counseling Groups are a safe, nonjudgmental space to share as much or as little as you choose, and meeting other people who share your feelings, circumstances and concerns can reduce isolation A new weekly hourlong support group, "Adjusting to the New Normal," meets Tuesdays at noon to discuss common challenges and concerns students are facing in adjusting back to campus learning and living. Further groups will be established as the semester continues.
Off Campus Referrals: In addition to the short-term counseling services offered by the CHC, they can also provide referrals to longer-term mental health services off campus when students are seeking treatment for conditions that require more intensive or specialized care. The clinical coordinator works with students around their needs, insurance provider and therapist preferences to provide recommended referrals.
Self-Help Library: The CHC offers an online database of pamphlets, books, podcasts, and videos on emotional well-being, mental health and other topics, including stress factors like procrastination and sleep habits.
Call a Counselor 24/7: Students may contact CAPS any time to speak to a counselor about their mental health concerns, including anxiety. Call 202-994-5300.
The CARE Network is a cross-departmental support system through which students are connected with appropriate and personalized outreach. Through an online form, students, parents, faculty and staff can identify students that need additional support and help them get it.